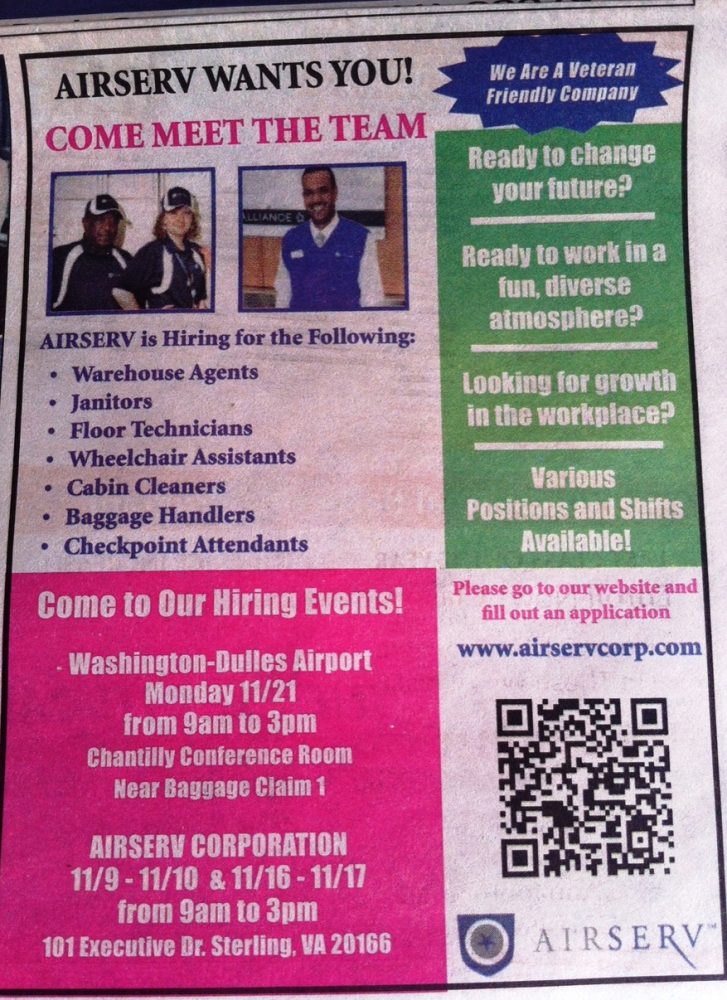 See Image for hiring dates.
Air Serv supports commercial aviation. We offer a wide array of services that enable our airline and freight partners to serve their consumers in a more efficient and cost effective manner. From detailing the interior of their aircraft to assisting their guests with special needs, our team members make sure that passengers, luggage, and freight enjoy a safe, clean, and timely journey.
We ensure our clients' flights depart as scheduled with all ticketed passengers, bags, and cargo on board. Our service offerings fall within one of six broad categories:
Cargo
Cleaning
Ground Transportation
Passenger Services
Ramp Handling
Security
Many of our services were once performed by our clients themselves. All are integral to the effective operation of a modern airline.
We tailor our services to match the unique requirements of our clients. By focusing intensely on providing the most innovative and cost effective solutions to meet their individual needs, we exceed their expectations. Through consistent and full engagement at all levels, we identify opportunities to improve the service level offered to their customers. With an industry-leading service delivery system and a team of thousands impassioned to serve, Air Serv delivers these service so