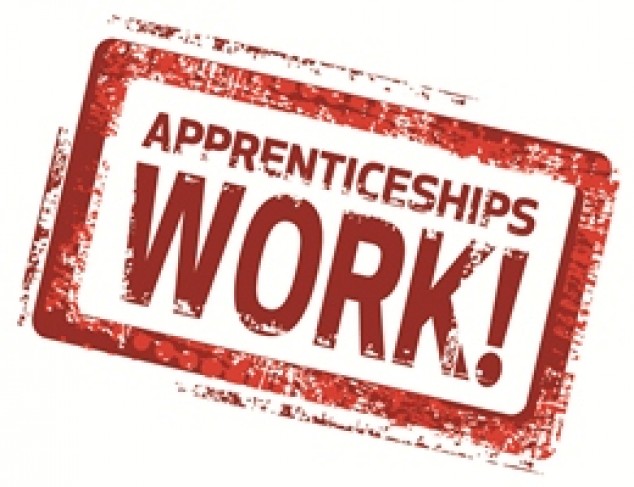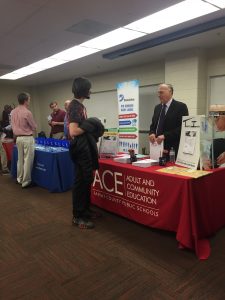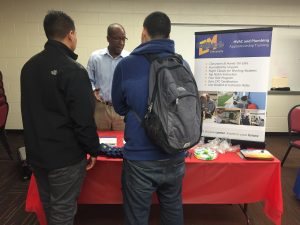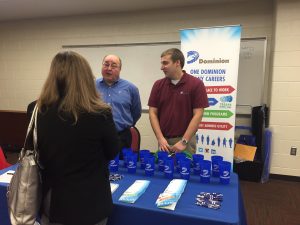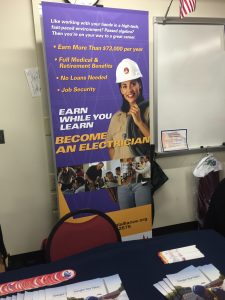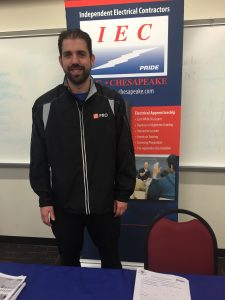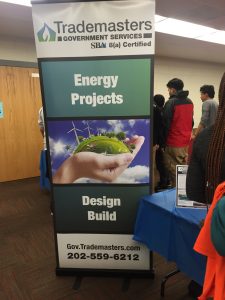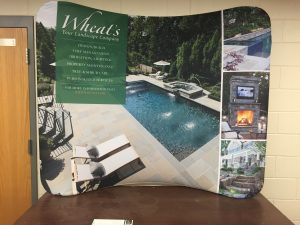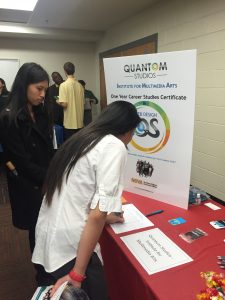 Earn While You Learn was the theme at the Apprenticeship and Skilled Trades Career Fair at Edison High School.  Students learned about many entry level positions where they can work in a skilled trade area while attending classes to earn certifications.  For Example:
FCPS Adult Community Education Apprenticeship Classes
http://www.fcps.edu/is/ace/apprenticeship.shtml
Joey Teets, ACE Manager-Instructional programs at 703-658-270
TradeMasters Service Heating, Air Conditioning and Plumbing Apprenticeships
http://www.trademasters.com/           Contact David S. Kyle at 703-644-6400
CroppMetcalf Services  HVAC and Plumbing Apprenticeship Programs
https://www.croppmetcalfe.com/         Tyrone Toomer, CroppMetcalfe Trainer at 571-318-2383
Quantom Studios Institute for Multimedia Arts in conjunction with NOVA's Alexandria Campus
http://www.quantomstudios.org/        Phyllis Lacey, Program Director, at 703-969-4880
Wheat's Landscape Company offers paid internships and Externships
http://www.wheats.com/
Dominion offers Internships
https://www.dom.com/corporate/careers/students
IEC Electrical Contractors Apprenticeship Programs
http://www.ieci.org/
Come to the Career Center in Room 16 for more information about these opportunities.