Aerospace engineers create, design, and test missiles and even spacecrafts. Also, they use the best technology in the world. This can be challenging, but if you are interested in the career should take the risk. Aerospace Engineers have good benefits and a good salary. Some of the benefits that an aerospace engineer has are: healthcare, sick days, vacations and even bonuses. The salary can depend of the education and experience that the engineer has in the field. For example, an expert engineer could earn $150,000.00 per year. The education needed for this career is at least high school and bachelor's degree completed. Some people complete the master's degree to earn more money, but it is not necessary.
Some of the tasks that an aerospace engineers have are:
Maintaining records of performance reports
Evaluate product data
Desing and modify aerospace systems
Development programs
Designing from inspections
This is a good profession because in Virginia, this career will grow 25% over the next 10 years. Meaning that you do not need to move to another state to find a job. In addition, this career can be very difficult and expensive, but the entry salary is about $87,000 which could help you to pay your students loans.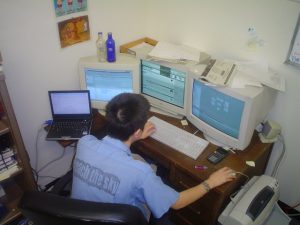 For more information visit these websites:
http://www.vaview.vt.edu/68/careersq/career-search/career/17-2011.00
http://www.nvcc.edu/index.html