Illegal Immigrants at Risk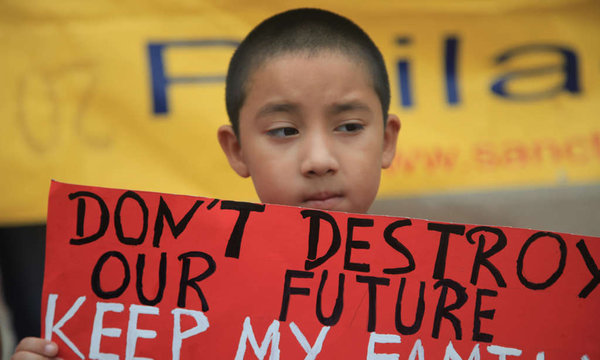 Countries in Central America are already warned that this month they will be getting a lot of their people who had migrated illegally to the United States. This week has been hard for illegal immigrants who have seen the police going to houses and getting them. Now they are not safe.
http://thescoopblog.dallasnews.com/2016/01/immigration-raids-begin-targeting-central-americans-dhs-defends-policy.html/
http://www.reuters.com/article/us-usa-immigration-honduras-idUSKBN0FJ2LE20140715
The police of immigration are named ICE (Immigration and Customs Enforcement ) and they are part of the Department of Homeland Security. They are not just getting old people they are also deporting little kids. The police who are assigned to protect America's security do not understand that these people need basic human rights and they are not a security risk to America. The first new flight deporting illegal immigrants was sent to Honduras on January 4, 2016.  17 women, 12 boys and 9 girls between the ages of 18 months and 15 years old were send back to their countries.
The government of the United states doesn't understand that these people are going back to their countries and they might get killed just because the gang members think that they are coming back from U.S with money. In reality the life of these people is being placed in danger and they are also destroying the dream of many children that could help make America a better place. They only dream of having a better life.
For more information on the FAIR IMMIGRATION REFORM MOVEMENT click HERE.