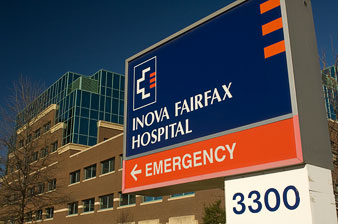 On March 15, 2016 I went to the field trip in Inova Hospital Trauma Center. I learned a lot about health and how to take care of my child and how to be a great parent for my son. Sometimes my son gets angry, and he starts crying; it is very hard to make him stop crying, but I did learn how to deal with him. I knew in the ages of 3 to 4  the child can be difficult to understand and become frustrated easily. I want to learn anything that I can to help my son in the future and I want him to be successful on the road of life. I believe the field trip to Inova Hospital Trauma Center helped me a lot.
I learned about Generation Hope.  This is helpful because it can provide me with the money to go to college. Generation Hope is important for me because they have a mission to support students like me. I can get some benefit from them. After I finished from Mountain View High school, I will go to Nova just for my son's future. My son is my powerful motivation for success in life.
The Inova Hospital also gave us health food and snacks to eat. I like the way that they showed us the good things to eat instead of just talking about it.  They gave all the parents papers that show them how to make healthy food for their family to eat.  I learned how to make health food by going to the field trip. I want you to learn to about healthy food too so I have more information for you to look at it.
Here is more information about how to make health food for your children: