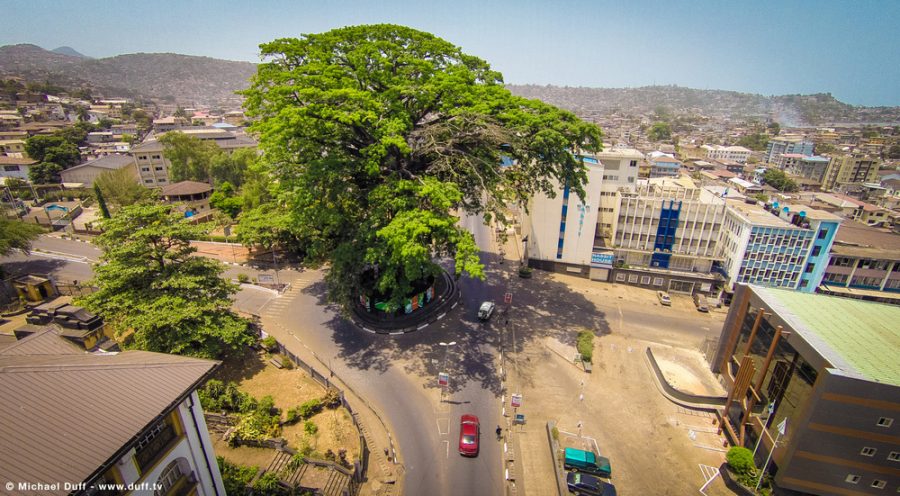 My Sierra Leone
February 12, 2018
I'm a young girl who was born and raise in Sierra Leone. I left my country to the United States when I was 18 years year. Sierra Leone is a land that I love and cherish so much. It is the place where I have shared some of my pains and happiness. Sierra Leone is a Land that is rich in minerals.
A BRIEF HISTORY ABOUT SIERRA LEONE
Geography:Sierra Leone has been inhabited by tribal peoples for thousands of years. The name comes from the Portuguese for Lions Mountains, Serra de Leao. The first European to explore Sierra Leone was Pedro da Cintra from Portugal. He mapped out the hills surrounding what is today Freetown Harbor.
In the early 1900s, Freetown was home to the British governor of the Gold Coast. In 1961, Sierra Leone became a fully independent country. From 1991 to 2002 Sierra Leone was ravaged by civil war. Thousands were killed during the war and millions more were displaced. Today the country is still trying to recover.
Geography
The Republic of Sierra Leone is located on the West Coast of Africa.The Republic of Sierra Leone, roughly circular in shape.  Its north-south axis is about 215-miles long and the east-west one about 190 miles. Is a compact country of 27,925 square miles located in the southwestern part of the great bulge of West Africa. Lying between the seventh and tenth parallels north of the equator, it is bounded on the west by the Atlantic Ocean and inland by Guinea and Liberia. Its varied terrain includes the striking, mountainous Sierra Leone Peninsula; a zone of low-lying coastal marshland along the Atlantic Ocean; and a wide plains area extending inland to about the middle of the country.
Sierra Leone Peninsula
The mountainous Sierra Leone Peninsula, on which Freetown is located, is twenty-five miles long and averages about ten miles in width. It is treated as a separate geographic region because its unusual features bear no direct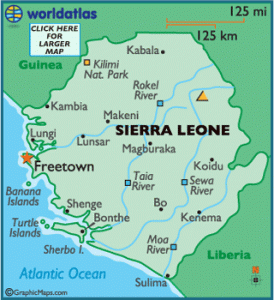 relationship to those of the adjacent coastal region or for that matter to the other two geographic region
There two major religions in Sierra Leone which are Islam and Christianity. These two are the most practiced religion with the highest population.
Islam: 
Islam is a universalizing Abrahamic monotheistic religion teaching that there is only one God and that Muhammad is a messenger of God.
Islam is the most widely practiced religion in Sierra Leone  60 percent to 70 percent of the country's population identify as Muslim. The faith was introduced to the country during the 18th century by small trading groups, and grew in popularity over the next two centuries. The residents of Sierra Leone were especially receptive to Islam because Islamic practices such as regular prayer and polygamy were compatible with traditional values. Other Islamic customs were blended with local traditions to form new practices. Most Muslims in Sierra Leone belong to the Sunni sect; however, Shia and Ahmadiyya are both large minority groups.(personal knowledge)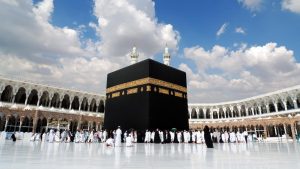 Christianity:
Christianity is practiced by a minority population in Sierra Leone. Estimates vary, but between 20 percent and 30 percent of the population identify as Christian. Christians in Sierra Leone are predominantly Protestants and adhere strictly to church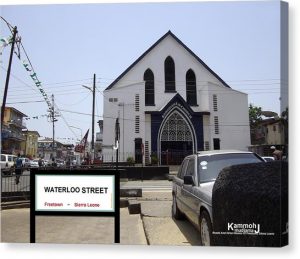 doctrine.  There are Catholic Christians who originated with the arrival of the Portuguese and the French.
Magic, divination and polygamy are forbidden; believers are also often encouraged to take Christian names. Christianity has been less successful than Islam in Sierra Leone because the church's rejection of traditional practices has made it inaccessible to many with a strong cultural identity.
ARTIFACT:
There are so many people in Sierra Leone that have talent in making so many things like Gara tie dying, tailoring, hairdressing( country plants), Gari factory specialize in making garri to name but few. We also have few factories now that make food eg  Sierra Juice is made in Sierra Leone. They also know for making palm oil.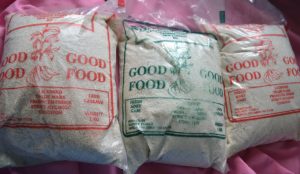 Making Garri in Sierra Leone; Cassava is use for making so many food in Sierra Leone like garri and foo foo. To make garri, cassava tubers are peeled, washed and grated or crushed to produce a mash. The mash could be mixed with palm oil (oil garri) before being placed in a porous bag. It is then placed in an adjustable press machine for 1–3 hours to remove excess starchy water. When the cassava has become dry enough, it is ready for the next step. It is then sieved  and fried in a large clay frying pot with or without palm oil. The resulting dry granular garri can be stored for long periods. It may be pounded or ground to make a fine flour.
POLITICS
I don't know more about politics and I don't like it either because in my country politician are the most wicked and ungrateful people I know. That was why when I was in my country I don't belong to and political party. I don't know if you have ever read the "poem ambassadors of poverty" politician in my country are exactly what this poem is trying to talk about.
The government of Sierra Leone is the governing authority of the Republic of Sierra Leone, as established by the Sierra Leone Constitution. The Sierra Leone government is divided into three branches: the executive, legislative and the judicial. The seat of government of Sierra Leone is in the capital Freetown.SIERRA LEONE
Sierra Leone is a country of law of policies that is what makes us a peaceful country. We have laws and rules that are
governed by the constitution and every Sierra Leonean must abide to those rules.The 1991 Constitution  
ECONOMICS:
The leones is the currency of Sierra Leone. The leones was introduced on 4 August 1964. The leones has been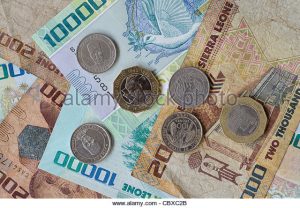 changing it form from the time it was introduce to 2010. The money is in the form of both paper and coins. leones 
SOCIETY:
The FGM is normally called the bondo society in Sierra Leone and it is a bad part of the society and culture of some tribes in my country. This is a social cancer because it is a cult like group that says it gives power to women but instead it takes their money and forces young girls to join. It is made up of all female members but they sexually abuse female children who have always been the hope of African culture. Traditionally the mother is a certain authority and strength in the African family and now this so called tradition of FGM is a shadow on the human rights of the people of Sierra Leone.  The damage that is done is corrupting the social structure of Sierra Leone. The worst and most painful part is that most of these children are forcefully joined into these societies and the parents of these children pay money because they see it as a status symbol.  Some children are not even of age as they are taken advantage of them at a very young age like four to ten years.
My question is what are these children going to learn?  How will they be as adults when they are forced to lose their innocence as children in this way?  This is my cry and most children in my country are crying for the same reason.  It is largely a silent cry because their voices have been sat upon by the corruption of those in power and the lie that says this is a proud tradition of culture. For more information please click here: FGM.   FGM LINK
We have so many other good culture that impact lives and society.
The're majority of people in Sierra Leone who still believed and lived with culture. In Sierra Leone children must always respect their elders.  I love my country.
I will always be proud to represent the Green, White and blue.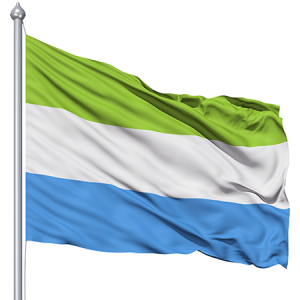 The green is a symbol for agricultural and natural resources of the country, while the white represent justice, and the blue is a symbol for the Freetown's harbor.
GREEN- Agriculture and natural resources
WHITE- Justice
BLUE- Freetown harbor.