Safety or Humanity first?
Refugees have been leaving their home country in Syria to neighboring countries since the terrorist group ISIS took over. The people are suffering and ask for help in many different places around the world. More than four million refugees have fled to Lebanon, Turkey, Jordan and Iraq while thousands also ended up in more distance countries throughout Europe, Asia, and America. The world knows that this people needs help, however many don't want them to get into their country.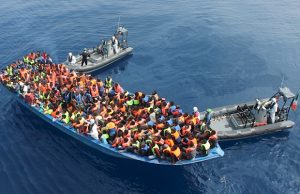 Because of the attack in Paris and ISIS sending people from their group acting as refugees to get in the border with the innocent people, a lot of countries including some politicians in America wont help any Syrian refugees. They are in border limbo at risk of being cut off from food and other humanitarian supplies according to the UN. This people needs help. A lot of adults and children are getting sick and dying . Even though its important to protect your country from a group of terrorists, humanity should always come before fear. The world countries have to find a way to check the back grounds quickly and efficiently to help the people of Syria and other refugees like them.
Check the following like for details of this story:
http://www.bbc.com/news/world-europe-34131911
http://www.npr.org/sections/thetwo-way/2016/02/11/466394080/u-n-says-300-000-people-in-key-syrian-city-are-at-risk-of-siege
If you are interested in supporting American efforts to aid Syrian refugees see the link below:

https://www.usaid.gov/crisis/syria

The Gaurdian reports on refugees landing on the shores of Greek Islands like Lesbos in order to seek entrance into the European Union this past Fall.