The Life of a Strong Kid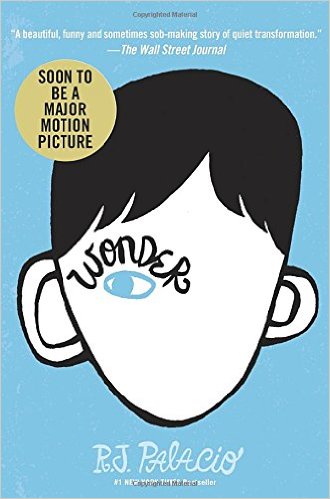 The book Wonder by R. J. Palacio is about a ten year old named August who had many surgeries since he was born. His face is totally dis-formed, although he is very smart and also a very lovely kid. August lives with his parents and sister. August has never been in a school during his lifetime, but he has been learning school subjects from his mother. His parents were afraid to send August to school because they thought that the other kids were going to make fun of him. Finally, they considered  sending him to school for the first time. It was very difficult in the beginning, but he liked it. Also he made a lot of friends. August learned to not be afraid to other people's opinion about his appearance, even though he has to live with it always.
August, who was born with a problem, had to go through many surgeries in his face in order to make him look better. As he grows up, he has to deal with the public and kids of his age as well. Even though he looks different from other kids, he still makes friends and also makes his parents be very proud of him. As he goes to school he showed to his parents that he was strong enough of what other kids could say about him.
August was born with a disability and because of many surgeries that he had his face is destroyed. Hi is totally different from other kids of his age; although, he has a good family that supports him. What I learned about this book is that it doesn't matter if your appearance is good or bad as long as you have a good heart. You have to thank God because you're healthy and don't have a disability. I learned that it doesn't matter if you have an defect in your body as long as you are a good person.