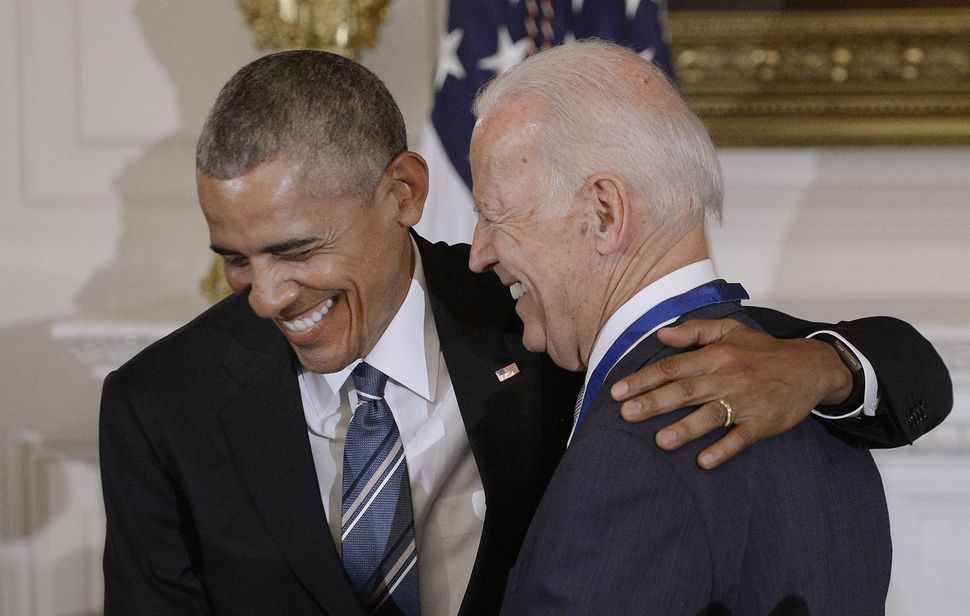 On Thursday January 12th, during a White House ceremony, President Obama surprised VP Joe Biden by presenting him the nation's highest civilian honor. Before awarding him, Obama spoke very highly of Biden and his family saying "This is the kind of family that built this country… that's why my family is honored to call ourselves honorary Bidens." Biden was overcome by emotions and had to look away and pull out a handkerchief to wipe his tears. "For your faith in your fellow Americans, for your love of country and for your lifetime of service that will endure through the generations, I'd like to ask the military aide to join us on stage," Obama said in the ceremony. "For my final time as President, I am pleased to award our nation's highest civilian honor, the Presidential Medal of Freedom." Biden said he did not deserve it, but he accepted it because he knew it came from the president's heart. Later, he quoted a Republican senator "If you can't admire Joe Biden as a person you've got a bigger problem… He's as good a man as God ever created."
This medal is the highest civilian honor and recognizes those people who have made "an especially meritorious contribution to the security or national interests of the United States, world peace, cultural or other significant public or private effort". The award is usually a civilian  award, but it can also be awarded to military personnel and worn on the uniform.
The friendship between the President Obama and the Vice-president Biden is extraordinary. They made a good team during these eight years.
Joe Biden has shown the world what a great person he is in so many ways since he was a young man. He has shown everyone how big his heart is in many different ways as well. For example, he made Lindsey Graham choke up when talking about how great of a person he is. He also authored the Violence Against Women Act which has improved the criminal justice response to violence against women. Joe Biden is a great person and should be running for president. He seems to be a very down to earth.  I think he would do great things with the country. It is a well deserved award.