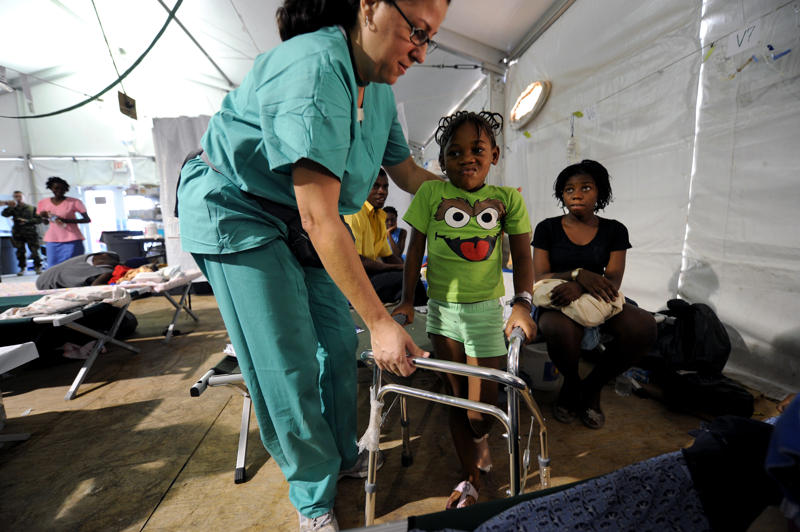 Physical Therapists work with patients with emotional and physical problems. They help them
to develop or rebuild skills that they have lost. They also check patients all the way in their rehabilitation.
EDUCATION
Therapists require high level education.
They need to have a bachelor's degree, a master degree, and must take physiology, biology, anatomy, and sociology courses.
Therapists must have 5.71% of training from six to one year, and 11.43% on job training from six months to one year.

SKILLS
Therapists work with a variety of methods.
 Physical therapists must be good with technology and physical work to complete their work.
Therapists use electric wheelchairs, touch pads, electronic blood pressure units, orthotic care products, and therapeutic balls, among other accessories.
Interested persons should be patient and responsible.
JOBS
Physical therapists are hired in a variety of healthcare settings, including care hospitals, outpatient clinics, rehabilitation centers, contract agencies, and schools.
The projections will create more jobs in Virginia and in northern Virginia.
The percentage of increasing jobs in Virginia will be 33.1% and 25.0 % in this region.
MY OPPINION
     I was very impressing about the courses of this career. I think they are interesting but also a little difficult. Throughout the program, there are classes that are based in biology and sciences and other difficult classes. I believe this career is a little challenging career, but it is a great career.
http://www.vaview.vt.edu/
http://www.nvcc.edu/index.html
http://public.careercruising.com/us/en

Related articles
Physical therapy jobs

Physical Therapist Videos

Aspired Physical Therapist

Physical Therapists Of The Future: Did You Know..