$636 million won from MEGAMILLIONS!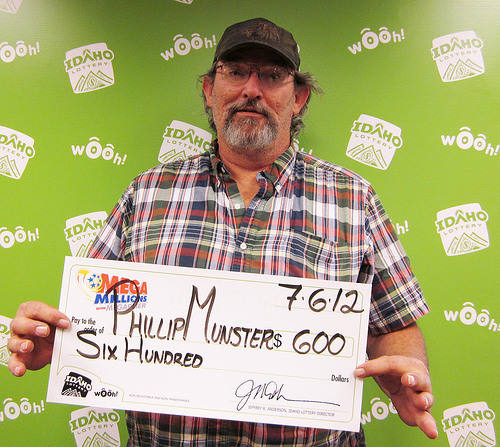 Hang on for a minute...we're trying to find some more stories you might like.
Recently 2 lucky contestants in the Megamillion won the 636 million splitting it in 2 ways. The 2 contestants were from San Jose, California and the other was from Atlanta, Georgia. The winning numbers were 8, 14, 17, 20 and 39, with a Megaball of 7. Twenty ticket holders will win $1 million after matching all the numbers except the Megaball. This megamillion released 12/17/13 at 11 pm was the 2nd largest prize in U.S history. The megamillions are something important to me because alot of people do hoping to win or being able to retire after winning. I see the Megamillions relating to government because there is a certain percentage of the winning amount have to be taken out of the prize to goto taxes for the governenment. I think everyone should participate in the Megamillions so hopefully theyll get lucky one day.
http://www.cnn.com/2013/12/18/us/mega-millions/index.html?hpt=hp_t2