A moment of "unity"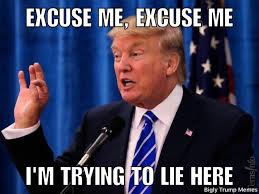 With maybe the most unifying words spoken at the 2020 state of the union speech this week, President Trump honored a  retired U.S. Air Force Col. Charles McGee. " Charles McGee, who was born in Cleveland, Ohio, one century ago. Charles is one of the last surviving Tuskegee Airmen, the first black fighter pilots, and he also happens to be Iain's great grandfather." Mr. McGee attended the State of the Union address with his great-grandson Iain Lanphier who wanted to join the space force. After earning his wings in 1943, Tuskegee Airman  Charles McGee flew a total of 409 aerial fighter combat missions during 30 years of military service.  He is a veteran of World War II, the Korean War, and the Vietnam War. 
My thoughts on this honorable moment is that It was staggering for a president who has thrown out racial slurs at particular races, honor a man of one of those races. As President Trump suggested on Twitter one time that four congresswomen of color, Alexandria Ocasio-Cortez, Ilhan Omar, Rashida Tlaib, and Ayanna Pressley, should "go back" to the countries "from which they came." If you didn't know the women of that group were born in america. To me that made me feel as if you didn't look a certain way (white) you SHOULD NOT be in America. So being of a black race seeing the ignorance of certain people not knowing that blacks were also born in America, kind of confuses me on old history. Not only did he tell them to go back to their countries but to also " go back and help fix the totally broken and crime infested places from which they came. Then come back and show us how … it is done." 
Stated on FoxNews President trump spoke these words " — I use the word witch hunt, I use the word hoax. I see the hatred. I see the — they don't care about fairness, they don't care about lying, You look at the lies, you look at the reports that were done that were so false. The level of hypocrisy. I'm not sure that they can do it, to be honest. I think they just want to win, and it doesn't matter how they win." Based on these statements, I see President Trump isn't as equal as he says he is. I believe he honored the airman to look favorable. Not only is he honoring someone who fought for our nation, but someone who is of color. The same color he has hatred for. Not only did he recognize the airmen he promoted him to brigadier general and had pinned his new stars on his shoulders in the Oval Office earlier. President Trump is covering up every racial thing he has done to still be elected. As he once said " I see the hatred, I see they don't care about fairness nor about lying— to be honest. I think they just want to win, and it doesn't matter how they win." That's exactly what I see the hatred in trump's eyes, I see the fairness he's forcing out to people just to make him win. Doesn't matter what he does or says, if he honors someone of a group he dislikes that would make him look good as if he's given fairness to everyone. But, once all is done and he's still in office everything will fall down hill again and the racism will be back in office.
View Comments (2)