Actress Rose McGowan's hearing postponed in Northern Virginia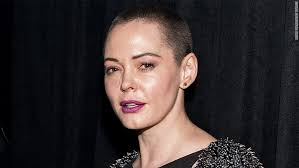 A hearing for actress Rose McGowan in Northern Virginia on a felony charge has been postponed until March, according to court records. Rose was charged with possession of a controlled substance, a felony charge, after she left behind "personal belongings" that "tested positive for narcotics" on a flight that flew into Washington Dulles International Airport on Jan. 20, 2017. There is a scheduled hearing to go to before a judge in Loudoun Country on March 21st, which was supposed to be on Tuesday.  McGowan has been one of the most consistent voices speaking out against Hollywood producer Harvey Weinstein, who has been accused of serial sexual harassment and abuse. McGowan said Weinstein raped her and later tried to pay her in exchange to keep quiet. Weinstein has repeatedly denied "nonconsensual sex." She is known for her roles in the horror firm "Scream" and in the TV series "Charmed." In the Loudoun County incident, a warrant for her arrest was issued in late October. She turned herself in at the Loudoun County Adult Detention Center in mid November and was released on a $5,000 unsecured bond.
She wrote, "Are they trying to silence me? There is a warrant out for my arrest in Virginia. What a load of HORSES." Rose had told the New Yorker that she didn't initially respond to the warrant because she was worried she was being followed by people Weinstein had hired. She said she hired a private investigator to "investigate whether the warrant was real." she and her lawyer said they believed the drugs, which were found in her wallet after she left it behind when she got off the plane, could have been planted when she didn't have access to her wallet on the flight.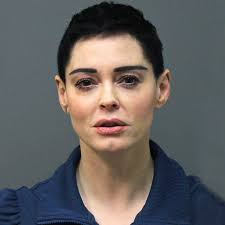 This article it was interesting because there are so many things to look at. The sexual harassment situation has a lot of questions as to why she seems like she is being silenced. How come they are working around it and not doing something with it? Its one thing to charge her with the narcotics, but as a women coming forward about sexual abuse so publicly it is inexcusable to keep her in silence. I hope she can find justice as a woman and that she will be able to speak freely.
https://www.washingtonpost.com/local/public-safety/actress-rose-mcgowans-hearing-postponed-in-northern-virginia/2018/01/22/dd878834-ff6d-11e7-8acf-ad2991367d9d_story.html?utm_term=.5b51597ba327