" All Natural" Food Lies?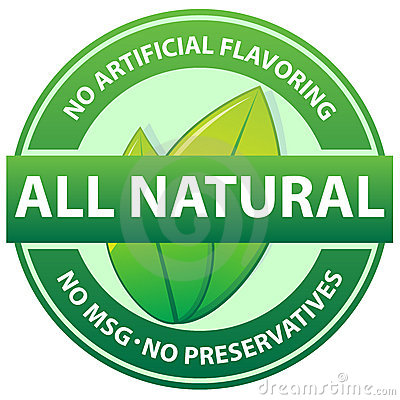 Consumers have challenged all  the naturalness of companies that say that their products are " all natural" or "100 % natural". Can products that contain high fructose corn syrup be labeled as " all natural" ? And what about the products that contain modified ingredients? The government can fine or punish these corporations if they find out that they are not truthful about their marketing and labeling.
http://www.npr.org/sections/thesalt/2015/11/11/455506222/whats-natural-food-the-government-isnt-sure-and-wants-your-input
The FDA has received three citizen petitions asking for clarification. And, beginning Thursday, the agency will ask us — the public — to weigh in. Comments can besubmitted electronically.

As my colleague Dan Charles has reported, developing a comprehensive, legal definition for this buzzword may be tough. After all, saying something is natural is a little bit like saying something is beautiful. The judgment is in the eye of the beholder.
 These products cannot be called as all natural, because even if they were then they would have to go through mechanical process. Seasoning is also not natural because it's been modified with other edible chemicals that can harm the human body.  This problem is important because honesty in the food market promotes public health.