America Loves Guns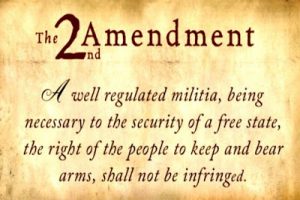 The Pew Research Institute has been having surveys for Americans view of gun rights for two decades and now the majority of Americans says GUN RIGHTS ARE MORE IMPORTANT THAN GUN CONTROL. Yes, We as an American believe in Strong gun rights. It was just two years ago when the Newtown, Connecticut shooting aka Sandy Hook Elementary School shooting and immediate after the aftermath.
"51 percent of people surveyed by Pew said it was more important to control gun ownership than protect the rights of gun owners.That consensus has since disappeared, confirming the fears of many gun-control advocates that outrage after Newtown wouldn't last long."
 Pew's new data is surprising because of the emotional response to tragedies like Sandy Hook.  It shows more in favor of gun rights.  Since then among nearly every demographic group, including women, blacks, city-dwellers, parents, college graduates, millennials and independents. The two groups that haven't budged? Hispanics and liberal democrats.
.
In My opinion, We do need a strong gun rights! now don't get me wrong, I want all dirty guns that don't have a serial numbers and not processes through the government off the streets and not allowing any ex-con or mental ill people, to not be allowed to buy guns. To all the people who say guns kill people, you need to re think that again and not be a hard headed, single minded person, because if you lay a gun on a table the gun is not going to kill you, its when someone picks up the gun and press the trigger to kill someone. So its not the gun fault, its people, people are killing people, get that in your head people. Everyone that says gun kill people are just sheep and follow the herd. I'm different, I'm a sheepdog "BE A LEADER NOT A FOLLOWER",and if your not a leader of yourself then I feel sorry for you.
If Obama wants to take my guns, well he can come and get it because I will fight for my rights" YEE YEE 'MERICA.
 YELLOW STATES as "MOSTLY GUN RIGHTS"
BLUE STATES as "MOSTLY GUN CONTROL"
GRAY STATES as "EVEN SPLIT"
http://www.washingtonpost.com/blogs/wonkblog/wp/2014/12/10/gun-control-advocates-are-seriously-losing-public-opinion/