America's Front Lines: 2 Iowa Police Officers Killed in Ambush Attacks
In one of many recent police ambush attacks in Iowa two  police officers were shot and killed on November 2, 2016 at 2:57 pm. One police officer was just sitting in his car when a guy came and shot him. The officer has been identified as Justin Martin, who had been with the Urban Dale Police Department since 2015. And the other police officer was talking in the radio when he got shot. This wounded officer was transported to a local hospital where he died. The officer has been identified as Sgt. Anthony "Tony" Beminio, who has been with the Des Moines Police Department since 2005.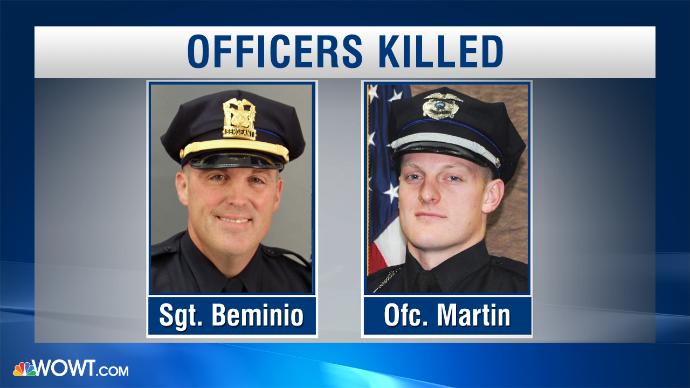 Officials have identified the suspect as 46-year-old Scott Michael Greene of Urbandale, Iowa. Who killed the two police officer.
Scott Michael Greene: 5 Fast Facts You Need to Know
How is this evidence of a big problem in America? The problem is racism on both sides and gun violence. Gun violence has increased to 48% in America this year.  I say both sides because Mr. Greene was a white man who liked to fly his Confederate flag.  Many people would say the police shooting problem in America is about white police and minority criminals.  This case proves the problem is much different and much bigger.
Police shootings 2016: https://www.washingtonpost.com/graphics/national/police-shootings-2016/
884 people have been shot and killed by police in 2016. This database is based on news reports, public records, social media and other sources.
Police killed in action 2016: https://www.odmp.org/search/year?year=2016
Line of duty deaths up 13% this year to 133
Gun deaths up 67% this year to 60
Why? Police are the face of the government and that's why people use them as a target for their loss of emotional control.  The problem with guns in america is that they too often and too easily become a tool of emotion and not of good thinking.
What questions does this bring up?  How does this story help you think differently about the problem of police shootings in America?
The suspect who killed those two police officers maybe was drunk but clearly he did not think about his actions.  This suspect like all police shooters had some issues.  If we were as devoted to protecting mental health in America as we are to protecting the right to have a gun then we could see some progress in overcoming this tragic problem.
http://abcnews.go.com/US/police-officers-shot-killed-ambush-attack-iowa/story?id=43238960