Amor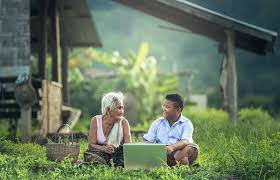 "Young love is two hearts with only one thing in mind" -Unknown 
Get to experience love any many forms, wait for it.  When love comes act according to the  intuition and those feelings that fully heals the heart. Remember that Love is full of energy and curiosity, the best way to hold it accountable is by patience. Love helps relationships of all types to be more fun, and open-minded.
Never stop loving, as long as your heart beats. Love is giving to us in many forms, sometimes love is not all kisses and hugs because love is an act to give and not expect it back. love's soulmate is patience. Patience will be the fire that some time in life, it will turn someone else's darkness to see the world and find themselves in you.
Many get to meet and share different cultures, backgrounds, and connections. Love is more likely to come to you, don't go around hurting yourself to look for it, it will come to you.
"Youth is the gift of nature but age is a work of art." -Stainslaw Jerzy Lec
Love will exist, the oldest love gets, we will embrace as one. – Luis Ulloa