Book Review Of Gone Girl by Gillian Flynn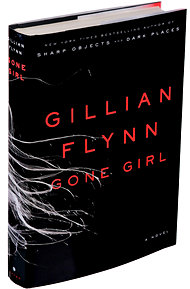 I just finished reading the book Gone Girl.  I think it was one of the best books I've read in a long time. I love the style of the author Gillian Flynn.
She gives you both characters' points of view in the story. She also leaves you wanting to read more and more after every chapter. Usually for me when I pick up a book it takes me a couple of chapters to get into the book, but for this one I got into it after the first chapter.
It's one of those books you wish kept going or there was a sequel after you finish reading it. I think it would make a lot of  money if they made movie out of this book because the suspense in it is crazy.