Catch Me If You Can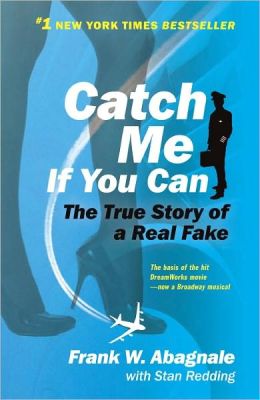 Catch Me If You Can–by Frank Abagnale
Frank Abagnale was 16 years old, but he looked like he was 26 years old. He took advantage of that to make fake ID, checks, and diplomas. Frank Abagnale could have any profession that he could wish for.
He was a pilot, lawyer, and teacher. He was the most wanted man in all fifty
states of the United States. Also, he was wanted in some countries in Europe
because he had cashed more than 3 million in fake checks when he was just a
teenager. He was known as "the Skywayman" because he escaped many times from
the police so easily. However, He fell in love with a gorgeous woman and that
was the beginning of when the police started to get close to him. He fled to Europe, and the police caught him in France.