Centreville Historic Field Trip
We went on a field trip on Friday April 8th visiting historic sites near our school right off of Route 29.  We got to go inside a house that was built in 1785; before the US constitution was written. It survived the wars when many buildings didn't. The reason for its survival and preservation is largely because it was always occupied.  The Jamesson family owned it through the Civil War. Today it is called the Mt. Gilead house but it was a tavern in the 18th century.
A professor from George Mason University now lives there and allowed us inside his home and showed us around.  The house was almost in the condition it was when it was built, he had closed in the front porch, and done a few things inside the house. I noticed the door frames were shorter, so tall people had to duck down a bit when walking from one room to another.  The house had quite a lot of books. On the front porch, which is now what looks to be the back, The Jamesson family had put all their initials carved into the wooden walls.  He also told our class a ghost story of the young girl, Penelope Jamesson, who used to live there.  He says he can sometimes hear her sitting at the top of the staircase, crying.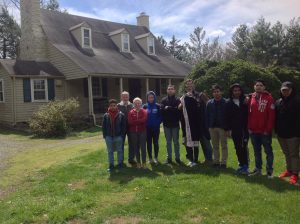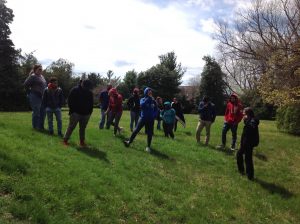 Overall this field trip helped me learn a lot about the history just in Centreville, so close to where I live and go to school.  My class got to help the Professor do some yard work, which I think was very nice.  I wasn't aware of all of the history I learned and it amazes me how much really happened and how close we are to it all.  Now when I'm driving I can notice where they made walk ways for the soldiers or roads, some trenches where they hid from gunfire and many more things I wasn't aware of before.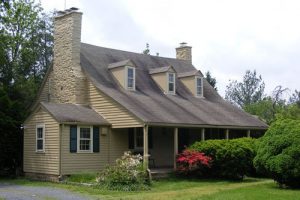 some hidden history that we got to visit can be seen here: http://www.seln4u.com/Local-History