http://www.cnn.com/2015/05/18/travel/zhangjiajie-glass-bridge/index.html
This July China will open the world's longest and highest glass bridge. This new architecture is located in  Zhangjiajie and it is a national park in the Hunan province.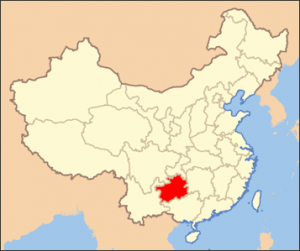 Spanning two cliffs in the Zhangjiajie Grand Canyon area, it will stretch 430 meters (1,410 feet) long and 6 meters (20 feet) wide, hovering over a 300-meter (984-foot) vertical drop.
If you compared this to the American Grand Canyon Sky walk of the United States and Canada's canyon bridge sky walk, they are not even close in height or length. This glass bridge was designed by an Israeli architect named Haim Dotan, who also designed the Israel Pavilion in Shanghai five years ago. The glass bridge built with the idea of being part of a observatory but now it also will serve as a runaway for events such as fashion shows, they also will allow extreme sports as the world's highest bungee jump, stealing the title from China's Macau Tower's 233-meter (764-foot)-high attraction. Dotan says the bridge is able to hold up to 800 people. Will it be a bridge for all people or a bridge of the upper class only?
I think this is a great idea to show both the industrial strength of a country and the natural beauty to tourists and to  show citizens the power they have. This bridge is now symbolic because it symbolizes progress and hopes for peace. In my opinion the United States has to do the same and start building architectures that show natural beauty and natural resources.
Today bridges have become more than just a useful tool.  They are symbols of artistic beauty and industrial strength.  They are symbols of hope that human beings can cross the divide that we create between each other.  As bridges can bring us together, this bridge can be a symbol of hope to bring China together and end all the violence and human rights abuse with their own people.