Conservative States Seek Abortion Battle While Allowing the Death Penalty.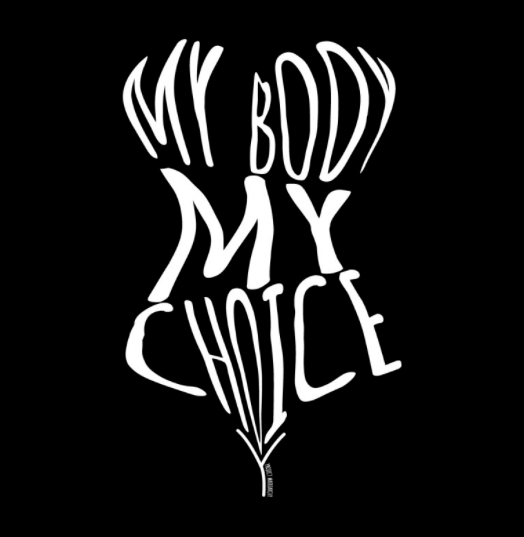 In Alabama Statehouse last Tuesday May 14th, the Senate approved the most extreme abortion ban in the country. Two years ago, Sam Blakely aborted a child which was conceived due to her being raped. Women like Blakely are now in fear of legal retribution because of a law that has no exemptions for even the worst of victims, like rape and incest. Those like Blakely who have been traumatized, even those who are in fear of being like Blakely, are NOT acknowledged in Alabama. These state lawmakers are truly disturbing, they are willing to put the lives and safety of women at stake for political points.  The lawmakers are motivated by what they feel will be a challenge in the courts that could reverse the precedent of women's nonproductive privacy and choice set in the 1972 Supreme Court Decision of Roe v. Wade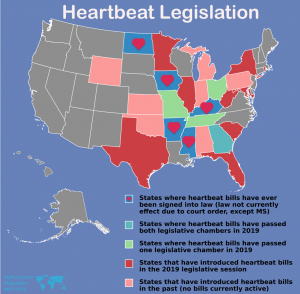 https://www.mercatornet.com/features/view/hope-for-the-unborn-in-us-heartbeat-bills/22354
Alabama Governor Kay Ivey signed this "heartbeat" law on the extreme abortion ban, stating, "Every life is precious and is a sacred gift from God." I believe this statement is not only hypocritical, it is very concerning. Bringing God into the reason behind every single pregnancy, including the pregnancies that are the result of a man that followed a woman home and traumatized her for a lifetime, is simply false. God allows things to happen on God's time. When a human acts on such vile crimes such as rape, that is man's time, not God's. Governor Kay Ivey conducted state sanctioned killings of six people under Alabama's death penalty law, ironically named "Fair Justice Act," The Governor of Alabama is a huge contradictory to not only herself but to the entire state. The death penalty is a clear violation of the "right to life," this current event is raising many questions about capital punishment and must be answered.
trump-republicans-alabama-abortion-law-rape-incest-life-danger
https://www.cnn.com/2019/05/15/politics/alabama-governor-signs-bill/index.html
View Comments (1)