Dancing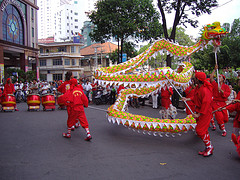 Hang on for a minute...we're trying to find some more stories you might like.
Dancing is something traditional in some countries. For example, China has their traditional dragon dance which is pretty interesting. Also in some schools they allow the Chinese classes to do the traditional dragon dance during lunches.
Brazil has there traditional zumba dance. Being in a dance class can make you learn a lot of different traditional dances. It is also really calming and fun. A lot of people do it for fun, and other people do it just because they like dancing. Dancing can also be an exercise to lose weight. Now-a-Days there is zumba classes everywhere where you can join and dance along with other  people that also enjoy doing it.