Did Police Do The Right Thing?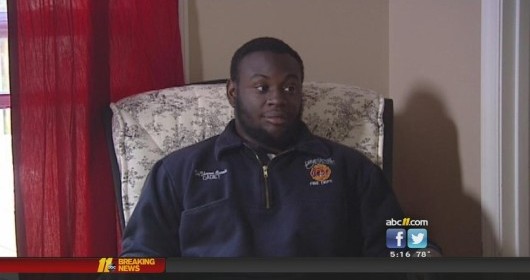 "I feel comfortable," said DeShawn Currie, 18, " I had moved into my room and I feel like I'm loved. And when they [police] came in here and profiled me, telling me I'm not who I say I am because of the white kids on the wall, that made me mad." DeShawn had just gotten back from school when police arrived  at the Fuquay-Varina, North Carolina home. Neighbors called 911 when they saw a black teenager entering the home through a side door and profiled him as an intruder.
Currie stated that police ordered him to put his hands on the door, DeShawn at the time saying, "For what? This is my house why are you in here?" Law enforcement then pepper sprayed the teen and pointed out that this couldn't possibly be DeShawn's house because of the pictures of the white family on the wall. Currie's foster parents Stacy and Ricky Tyler say they were appalled by the incident. They consider DeShawn as one of their own children and treat him the same way. DeShawn has lived with the Tyler's for a year before they moved into their current residence this past July. No charges have been filed, DeShawn including his parents met with the police captain and talked for several hours. The department released a statement saying they responded to the call in the Tyler's neighborhood due to recent criminal activity in the area.
This story has to do with the democratic vales of life and equality. If police had reacted in a different manner, then this would be a national story. Luckily, police responded somewhat appropriately in the sense of dealing with intruders in homes. However, DeShawn was not an intruder, and for them to profile him and say that his home is not his home is mind-blowing. I don't understand how neighbors could think he was an intruder in his own home after the family has lived there for a little over three months. The neighbor who called profiled DeShawn as well as the responding officers. I have family in North Carolina, it is a predominately black area depending on where you travel. The neighbors assumed he was an intruder not because of recent criminal activity, but because he didn't look like he belonged in the home. Racial profiling is not treating someone equally, because of their race.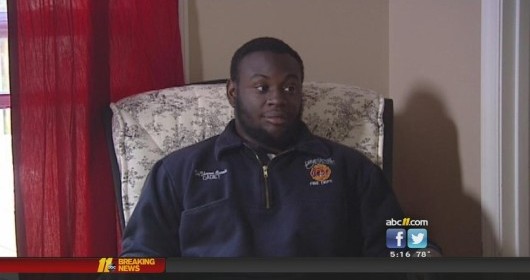 http://www.huffingtonpost.com/2014/10/08/black-teen-mistaken-burglar_n_5954138.html