Diverse City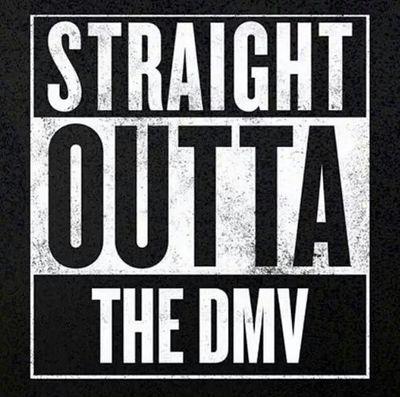 I'm from the DMV region which stands for DC, Maryland, Virginia.  Staight Outta the DMV that's what we call it around here. To me D.C. stands for Diverse City. I live in a primarily Arabic community. There's so much diversity in this region.  My family is black and Native American but I am familiar with the Muslim holidays of Ramadan and Eid just as well as all American holidays of Thanksgiving and Christmas.  In this diverse city of mine I have grown up to know people from Africa, Latin America, Asia, and places in between.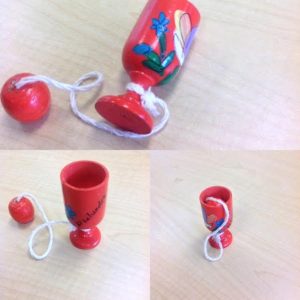 The capirucho pictured to the left and above is a personal artifact that reminds me of a childhood raised in diversity.  I had one when I was younger. I used to take it to school with me to play with it in class, on the bus ride to and from school, and even after I got dropped off at home. So once I lost it, I was mad because I couldn't find one anywhere. To be honest I think my mom took it, because she would always get on me about playing with it too much and how it was distracting me in school.  You see some kids were gamers with digital systems but I kept it old school.
Recently one of my friends went to El Salvador & she brought a Capirucho back from there and it brought so many childhood memories back to me. When I saw it, I was as happy as I was when I was younger.  It was as if I was waking up Saturday morning to get a bowl of cinnamon toast crunch, a blanket, & pillow to lay in the middle of the floor to watch samurai jack, my gym partner is monkey, courage the cowardly dog, codename kids next door, johnny bravo etc. I love this capirucho not because it's from El Salvador nor because I'm hispanic. I love it because of the memories and friendships that it symbolizes.
I know so much about the Hispanic culture of my best friend Julio.  He is like my brother since I first met him at 8 years old. Julio is from El Salvador and his family has accepted me as one of their own. I call his siblings my brothers & sisters, his mom mommy, and his siblings do the same and his mom calls me Hijo (Which means son in Spanish).  In a place of diversity it is important to teach and to learn the lessons of family. Family begins with childhood and so does making peace in the middle of human differences.
For more on our growing diversity and immigration today: http://www.migrationpolicy.org/programs/migration-information-source