Election Day: Who are the third party candidates?
Some people do not want to vote for Donald Trump and they do not want to vote for Hillary Clinton but do they know who are the third party candidates? Will the third party candidates have any affect on the outcome of this 2016 election day?
In the years leading up to this election day America was ready for a strong third party candidate so what happened?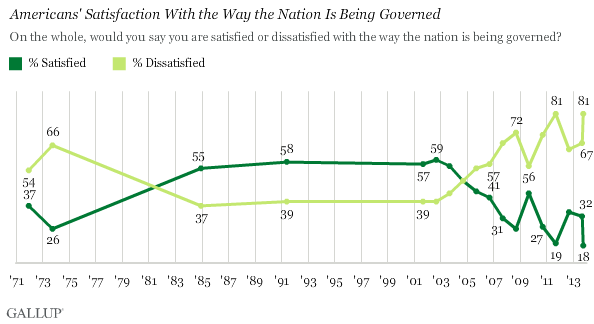 LIBERTARIAN PARTY Electors for Gary Johnson
15 reasons to vote for Gary Johnson
According to Gary Johnson's candidate webpage

"We should appreciate and respect the diversity of immigrants that come to the United States to be productive members of society. But we also need to recognize that everyone who comes here is not so well-intentioned.

Gary Johnson and Bill Weld don't want to build an expensive and useless wall. The only thing a big wall will do is increase the size of the ladders, the depth of the tunnels, and the width of the divisions between us.

Candidates who say they want to militarize the border, build fences, and impose punitive measures on good people, ground their position in popular rhetoric, not practical solutions.

Governors Johnson and Weld believe that, instead of appealing to emotions and demonizing immigrants, we should focus on creating a more efficient system of providing work visas, conducting background checks, and incentivizing non-citizens to pay their taxes, obtain proof of employment, and otherwise assimilate with our diverse society.

Making it simpler and more efficient to enter the United States legally will provide greater security than a wall by allowing law enforcement to focus on those who threaten our country, not those who want to be a part of it."
GREEN PARTY: Jill Stein, Candidate for President & Ajamu Baraka, Candidate for Vice President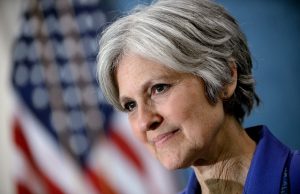 shopping for support Jill Stein
"My Power to the People Plan creates deep system change, moving from the greed and exploitation of corporate capitalism to a human-centered economy that puts people, planet and peace over profit.

It offers direct answers to the economic, social, and ecological crises brought on by both corporate political parties. And it empowers the American people to fix our broken political system and make real the promise of democracy.

This plan will end unemployment and poverty; avert climate catastrophe; build a sustainable, just economy; and recognize the dignity and human rights of everyone in our society and our world. The power to create this new world is not in our hopes, it's not in our dreams – it's in our hands."http://www.jill2016.com/plan
INDEPENDENT: Evan McMullin, Candidate for President & Nathan Johnson, Candidate for Vice President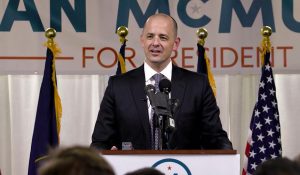 -From https://www.evanmcmullin.com/immigration

The story of America is the story of immigration. Evan McMullin's family left Ireland in the 1600s to seek a better life in the New World. Part of his mother's family fled Poland because of the Nazi menace.

The country we love was built by immigrants. Yet while we are a nation of immigrants, we are also a nation of laws. We must preserve our sovereignty, our security, and the rule of law.

We also need a president who will enforce the law instead of forcing through an illegal amnesty by executive order. Nor should "sanctuary cities" be able to refuse cooperation with the federal enforcement efforts.

The path to reform begins with securing our borders. Once they are secured, there should be a process of earned legalization for the illegal immigrants who are already here. There is simply no efficient way to deport 11 million individuals; doing so would break apart families and likely cost $100 billion. Furthermore, legalization is not amnesty.

While addressing illegal immigration, it is vital to remember that legal immigration is one of America's greatest strengths. Immigrants and their children have a long record of hard work, starting businesses, and creating jobs. Still, we need to reform the legal immigration system so that it prioritizes American interests and security, including the protection of workers from low-wage, low-skill competition.

There should be a robust debate about immigration, but there should be no place for the kind of hateful and divisive rhetoric frequently on display in this campaign.