Elementary School volunteer brings trauma. Who else is responsible?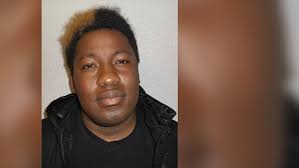 On March 4th, Deonte Carraway, an elementary librarian volunteer in Prince George's County was arrested and charged with 13 federal counts of sexual exploitation of a minor to produce child pornography. He admitted to filming and directing children to perform sex acts on each other. In addition to deceiving at least 17 children between the ages of 9 and 13, at Judge W.Woods Elementary School, Carraway he abused or recorded children at the Glenarden municipal center, a public pool, a church in Bowie and also in private homes. This case is a federal case because it involves child pornography,and the fact that it is available at an interstate level.
Carraway would hand out phones to children and stayed in touch with them through a messenger app called Kik. From there he would collect and exchange images of them. He would lure children in by telling them they were part of a club.
An uncle of a student checked the child's phone and found a nude photo, then reported it to the police. That student's family has sued the school system, and so have three other families.
Carraway is scheduled to appear in U.S. District Court in Greenbelt before Magistrate Judge Jillyn K. Schulze at 2 p.m.
I hope justice is served right in this case and Carraway gets life in prison, this is so disgusting and morbid. It is so hard to believe that there are people out in the world like this. The trauma and distrust the family and children are being put through is very upsetting. I also believe that the school should take responsibility as well. How could they let something like this happen on school grounds?
leaving parents wondering how a library volunteer tasked with shelving books two days a week was able to be alone with students to record and abuse them on school grounds during the school day
to find out more go to: Elementary school volunteer to appear in federal court case