Fall festival at Mountain View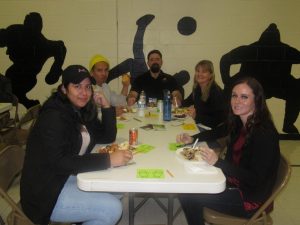 Having a good relationship with teachers and other adults is good for your life because you can share your ideas with them.  We learn from experience and caring adults can teach young people from their own experiences in life.  It helps to know that the adults in young people's lives care.  At Mountain View we call our monthly gatherings for lunch a Mentor social.  Our school Mentors are helpful. The social reminds us that we are in this together.  Mentors are always with you no matter what has happened. We also have so much fun on Mentor Social day.  It is important to remember that we have mentors available everyday in a place that values family, love and respect.
The purpose it is the kids get relies from the everyday life and been in school and been stretch-out    and it is nice for all of us really because we do get together as well. We talk each other about life is how is going on . But any time during a year weather we able social or not the kids always welcome to come in to the stuff members classroom before school , after school   or during lunch and meet talk them.  There is anything  what's going on and stuff can pervade resources the things they might need. For example if they need see social worker , if they need resources for collage or they just need they kind of set down and talk about how their days going on. We always there for them our door is always open. Our relationship build year after year but ether way it's great way to build community. It's   great to build the relationship for student. Many our student need that we are family here we about family love respect and that what this program is about.                          Ms.Michele Rock .