FIFA World Cup 2014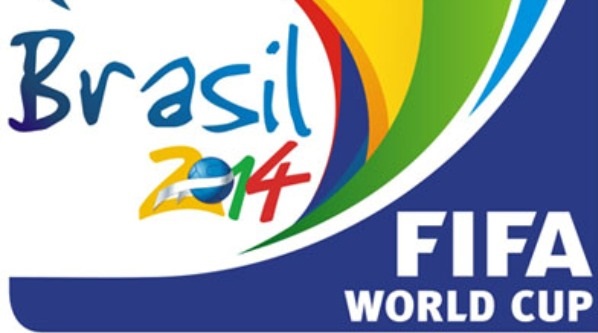 The FIFA World Cup is a soccer event that happens every four years in different parts of the world. There are many countries that can play in this event, but first they have to qualify to go and only 32 will be the ones going to this competition. They all have to play against other countries in order to qualify for the competition. Whoever wins the World Cup gets to keep it for four years until the next one is played.  In 2010, the World Cup competition was held in Africa and the country that got the title was Spain. Next year's World Cup it is going to be in Brazil. The World Cup will be held between June 12 and July 13 of 2014. This is the second time that Brazil is going to be the host for the World Cup, the first time was in 1950 and Uruguay won the cup against Brazil.
There are going to be twelve cities in Brazil where the games are going to be played. The names of the cities are Porto Alegre, Belo Horizonte, Recife, Natal, Fortaleza, Salvador, Brasilia, Sao Paulo, Curitiba, Manaus, Cuiaba and Rio de Janeiro. The opening game was going to be played in Sao Paulo, the largest city in Brazil, but there were some technical problems in the old stadium and now they are building a new stadium just to play the first name. The final game is going to be played in Rio de Janeiro which is the second largest city in Brazil.
The 32 teams that will play are going to be from all parts of the world. All of the spots have been taken already. Right now there are 4 countries that have already qualified from Asia, 5 from Africa, 13 from Europe, 4 from North, Central America, and Caribbean, and 6 from South America.
Asia – Australia, Japan, Iran, and Korea Republic
Africa – Cameroon, Nigeria, Ghana, Algeria, and Cote d'Ivoire
Europe – Belgium, Croatia, France, Greece, Portugal, England, Italy, Russia, Switzerland, Bosnia-Herzegovina, Germany, Netherlands, and Spain (actual champion from the 2010 World Cup).
 North, Central America and Caribbean-Costa Rica, USA, Mexico, and Honduras
South America– Argentina, Chile, Ecuador, Colombia Uruguay, and Brazil.
Brazil did not have to play against any other team to qualify for the World Cup because that is where all the games are going to be played. The host of the World Cup is always automatically qualified to play. The reason that the host country automatically qualifies is because some countries probably won't qualify if they play against other countries. There would not be a lot of people from that country that would go to the games if their country was not in the World Cup and the Federation Internationale de Football Association (FIFA) would not gain any money from the games.
Ronaldo Luis Nazario de Lima, also known as O Fenômeno, is a Brazilian ex soccer player. He is one of the greatest soccer players of all time and he already has his favorites for the world cup. His most favorite is Brazil, and then comes Germany, Spain and Argentina. He laughs about Argentina because Brazil and Argentina are rivals in South America. Another person who has a favorite is England manager, Roy Hodgson. He was asked if he would put his tenner on Brazil and he said "No – I'd put it on England, I'd have a chance of losing it on Brazil, so why not put it on the team I want to win it?" FC Barcelona's forward, Lionel Messi said his favorites in an interview in Buenos Aires, Argentina. "Germany, Brazil, Spain, France and us also."
Next year's World Cup is going to be one of the best World Cups ever. It is going to be that good because in Brazil there are a lot of people that love to watch and play soccer. I think that the stadiums in Brazil are going to be full in most of the games. I also think that it is going to be one of the bests because Brazil is like the capital of soccer. A lot of players that play in Europe come from Brazil and they are, in my opinion, the best soccer players in the world. I think that Brazil is probably going to win because they are going to have more fans on their side than any other country.
Works Cited
"Fédération Internationale De Football Association (FIFA) – FIFA.com." FIFA.com. N.p., n.d. Web. 03 Dec. 2013. .
Gibson, Owen. "England Manager Roy Hodgson Says 'put a Tenner on Us' for the World Cup." The Guardian. Guardian News and Media, 06 Dec. 2013. Web. 06 Dec. 2013. .
"Germany, Brazil Favourite Teams to Win 2014 FIFA World Cup, Says Lionel Messi." Latest Sports Updates: Live Cricket Scores. N.p., n.d. Web. 06 Dec. 2013. .