Forever in Fashion
Forever 21 is an American chain of fashion retailers. Forever 21 started off only as a 900 square foot store in Los Angeles in 1984. The average Forever 21 store now is 38,000 square feet. The company sells clothing, accessories, and beauty products for women, men, and girls.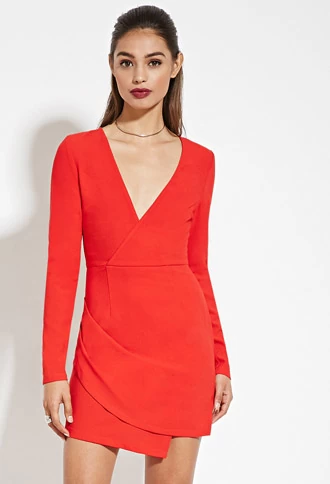 Forever 21 is a great clothing store for young women because it gives women different styles of clothing. I have b
een to a couple of Forever 21 stores and my favorite store would have to be the one in Fair Oaks Mall because it has two floors and a whole "on sale!" section, as well as a wide range of different shoes. The stores visual appearance is also eye catching. The walls are white and the floors look like they are white marble. This particular store is always organized and employees are always doing something or helping a customer out. Tyson's Mall Forever 21 is not the best in my opinion because it is not as big and it used to be very messy with clothes on the floor, but now that they have remodeled it, it looks a little better.
One of the things I don't like about Forever 21 is that the clearance section has too much ripped up clothes. I understand they are on sale but you shouldn't be selling your customers clothing that they can't wear because it's torn up or even with dust or marker marks on them. You usually find nice shoes, clothes, or even accessories if you take your time and look carefully in the clearance sections at Forever. The quality of the stores' clothing really depends on what you decide to purchase. Some jeans I have bought have become discolored so quickly and some I still wear.
This sto
re is
honestly a great store all around because even just walking into Forever 21 you get this excitement feeling inside and you just want to go all around the store and get everything you see. The employees themselves wear their own clothing and you notice that each individual has a unique style that catches your eye. I'd recommend visiting Forever 21 if you are looking for an outfit for a girl's night out, a date, or even work attire.