France orders Facebook to stop tracking people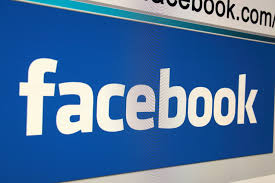 Facebook has been ordered to stop tracking people who aren't members by France's data protection agency (CNIL).  The order was announced on January 26th and threatens to fine Facebook if it doesn't comply within three months.  The democratic values in dispute  here are privacy, authority, liberty, and property.
CNIL has listed other problems they have with Facebook such as storing details concerning user's religious beliefs, political beliefs and sexual orientation with out clear consent from its users. France also claims Facebook has violated its users rights by storing information about its users browsing habits to sell to advertisement companies. This isn't going to be the first time Facebook has received sanctions in Europe. The company was also ordered to stop tracking its users in Belgium which is currently being stalled by Facebook where they have been ordered to stop or receive a fine of €250,000.
http://www.reuters.com/article/us-facebook-france-privacy-idUSKCN0VH1U1
http://www.bbc.com/news/technology-35531224
What is the most important democratic value?  Do you agree with the French Government's actions?
The most important democratic value is privacy. Something that has been slipping away as technology takes hold. The French Government has decided to step in and start to change something I feel the United States should adopt. Every inch our government can take on privacy it takes and until someone steps up it will continue to happen. For example our government wants to put an end to all cellphone encryption by putting a "back door" in all phones which there is currently a bill in the house attempting to stop it. There is also a case dealing with the FBI and Apple where the FBI is fighting to get access to the smart phones of the dead San Bernadino shooters.  This case may go all the way to the Supreme Court.  Apple is prepared for this to happen.
http://www.bbc.com/news/technology-35656553
Facebook has 3 months to stop tracking Web users in France without consent