Gang Slashing !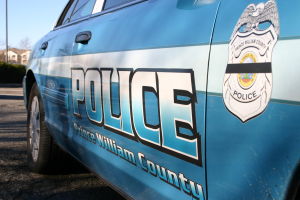 Police charged two teenagers Tuesday after a 17-year-old boy was attacked and slashed with knives at Manassas Mall by a group claiming to be MS-13 gang members. The assault happened about 4 p.m. outside the mall near the food court entrance. The teen told police he was surrounded by a group of other teens, who slashed him "multiple times to the upper body with pocket knives," Prince William police spokesman Jonathan Perok said. The group took off before police arrived, but detectives were able to identify three of the attackers and two have been arrested. The victim was taken to the hospital with injuries that did not appear to be life-threatening. Perok said the incident does not appear to be random. Detectives charged a 17-year-old and a 16-year-old, both of Manassas, with malicious wounding, assault and battery and gang participation. Another 16-year-old is wanted on the same charges.
http://www.insidenova.com/news/crime_police/teen-slashed-in-gang-attack-at-manassas-mall/article_1e318aac-8eab-11e3-af6a-001a4bcf887a.html
This relates to government because these young teens are being charged for stabbing and being associated with a gang.
I thinks it's crazy for these young teens to be out here killing people and joining gangs. This make us young people look bad and gives us a name. Most of these young gang members are killing and doing other stuff to prove their self to somebody or because someone is making them or telling them to–many times an older sibling.