Geometry Basics (Part 1)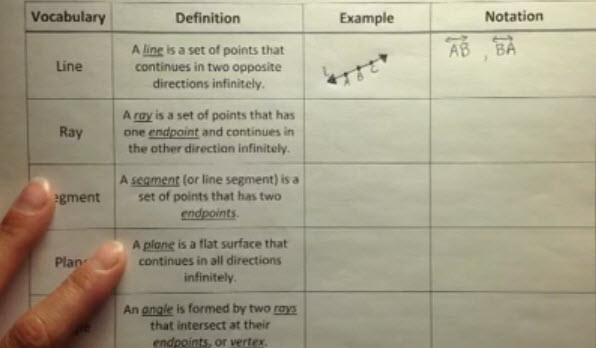 Hang on for a minute...we're trying to find some more stories you might like.
In this lesson, I review some basic vocabulary that will make communicating in Geometry easier. I also talk about the notation we use to name these figures. This set of vocabulary contains all nouns.