Gruesome Crime In D-town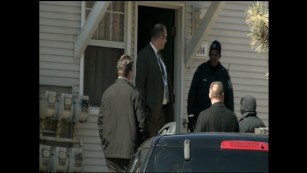 A bailiff performing an eviction on a home on the east side of Detroit called 911 after discovering the body of a child inside a freezer. While investigating the body of a girl, authorities found a boy's body, according to a release from the Detroit Police Department.
      A baliff serving an eviction made the initial discovery of two bodies found in a freezer.
     Both bodies were inside a plastic bag, Detroit Police Chief James Craig said.
     The mother of the children was apprehended at a separate location, Officer Jennifer Moreno said. Police have not yet released her name, but are questioning her.
Core Democratic Values: This article had to do with the core values of life, authority, property and truth.
Life: The mother took the life of two of her four children
Authority: The police were involved and the people who came to evict them from her house found the two children's bodies in the waist high freezer
Property: The dead bodies were found in her house
Truth: although we don't know what actually happened the court needs to find out the truth in order to establish justice
In conclusion: I think what she did was sickening even though she said she did it because they were sexually abusing her youngest son. I don't believe that.  Even if it is true, that is no excuse for killing two children and keeping them in the freezer for over 9 months.  The crime is especially harsh because there were two other children living in the house that knew about the bodies and had to walk by the freezer everyday.