Halloween Tragedy made bearable by Trooper's Generosity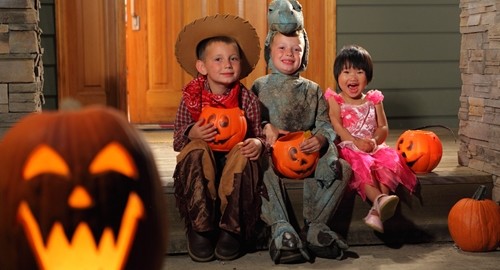 NOVEMBER 04, 201512:16 PM ET
http://www.npr.org/sections/thetwo-way/2015/11/04/454606218/georgia-trooper-praised-for-response-to-kids-loss-of-both-parents
On Saturday night which was the Halloween night a car crash occurred, and left four children who were wearing their costumes with no parent for the rest of their life.
In a show of generosity that's being widely praised, Bradley, 25, took the kids out for hamburgers and invited them for a movie-night sleepover at the patrol station, after their grandmother agreed that she should be present the next morning to break the news about their parents to the children, ages 6-13.
Telling these children about the bad news would be a challenge for the Trooper who invited them to the police station to spend the Halloween night. Their grandmother would be responsible for them after breaking the news.The accident occurred in Morgan County, Ga., less than a mile from where Donald and Crystal Howard had left their home to buy more face paint and candy. The parents died after their SUV hit the tree on the side of the road. The Trooper Nathan Bradley surprisingly says that he cares about these kids, and he has also paid for the parent's funeral costs.
"The little girl grabbed my attention when she said 'You turned an F-Minus day into an A-Plus night!' I can't begin to explain how hard it was to hear that, considering the night would be memorable but for reasons that were yet to be disclosed to them."
The trooper posted on a GoFundMe page saying that he started helping out these poor children. The GoFundMe campaign for the family has raised more than $60,000. In an update to the page that was posted Wednesday morning.