Hillary Clinton; Does it matter if she is cold and unemotional?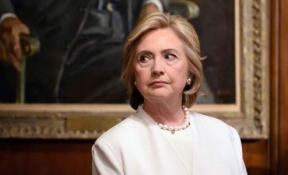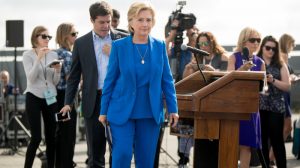 Some people think Hillary Clinton is cold and unemotional. Hillary Clinton said "  I can't blame people for thinking that."  How is she dealing with the power of the social-media that makes her seem like a person who is unemotional?  Hillary said that she"takes responsibility" for creating this perception. But who else thinks that she needs to ignore these comments and focus on her competition to be the new President?
http://www.npr.org/2016/09/08/493135152/clinton-says-she-cant-blame-people-for-viewing-her-as-cold-or-unemotional
http://www.livingroomcandidate.org/commercials/2016/role-models
The above link is a good source for looking at the history of TV advertisements.  Most of them use emotion and marketing to get voters to react.  In the first televised Presidential debate between Clinton and Trump this Monday 9/26/16, voters need to know positive solutions and clear ideas.  They need to see the message of the candidate that they can support.
What advice would you give Hillary Clinton?
Hillary Clinton has to be more concentrated on what she is doing for her campaign because she seems more focused on what Trump is saying. If you watch her television ads of her campaign you would see that she does not have her own message but instead is trying to make people afraid of Trump's message. That's why the voters  are still so undecided.  There are not enough voters who are loyal and committed to saying yes to Hillary Clinton because they do not know her message.   If  she wants to be successful she must build confidence in her message.
For good information on Clinton's democratic platform of issues:
https://www.hillaryclinton.com/issues/