Home Surveillance Catches Criminals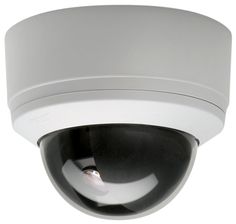 Holiday seasons are coming, and it's also a stealing package season.  Online shopping has made holiday shopping must easier because many people are buying gift online, but it also make it easier for the thieves run "shopping" at people front door.
According the many citizen's home surveillance video, people just walked to people front door and took away the package that were not belong to them.
Why are people stealing? and what are their motivations?
First at all, People might have money issue because they might work hard but not get pay enough money to buy the goods that they wanted. Then, People might be greedy since they want everything that someone else had. Next, people might be lazy because not everyone work hard for what they wanted. Many people are motivating to steal because they can get the things that they want quickly and without working for it, which is so wrong.
http://www.school-for-champions.com/character/stealing.htm
Ways to keep the thieves from steal  your package:
Get your tracking number and notice where is your package located.
required a signature confirmation when the package arrive.
Order online and pick up at the store.
Ask neighbors to receive your package for you.
Let package send to your workplace if you are not going to be home during the delivery time.
More information for holiday prevention: https://www.travelers.com/prepare-prevent/home/identity-theft/holiday-theft.aspx
Most of the thieves had occurred in daytime and the surveillance video had caught how the suspects look like. The polices had the evidences to search for the suspects. Although, I think that steal something that not belong to you is incorrect, but I also think that shopping online and make sure your packages is a personal responsibility because polices can not watch your door for you and they had more important thing to worry instead of the brown boxes on our front doors. On the other hand, police should investigate the suspects.