How Do We Help Migrants?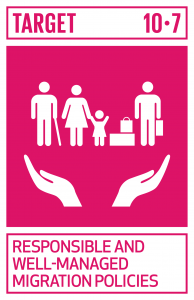 At least 55 people were killed and more than 100 injured when a truck overturned in southern Mexico on Thursday, December 9th 2021 with most of the victims believed to be migrants from Central America, according to local authorities.
The incident happened in Mexico's Chiapas state, which borders Guatemala, when the truck carrying dozens of migrants crashed. Photos from the scene show the truck on its side next to a footbridge and bodies laid out on the road wrapped in body bags.
In video footage taken shortly after the accident, people could be seen spilled out on to the road, next to a white trailer that had split open. The vehicle crashed on a tight bend outside the city of Tuxtla Gutierrez, the Chiapas state capital.
Later images showed victims of the crash on a red tarp as people tended to them.
One man, who was in the truck at the time of the accident but escaped uninjured, told CNN that he had traveled from Guatemala. All he remembered was the vehicle overturning and "a lot of dust," he said.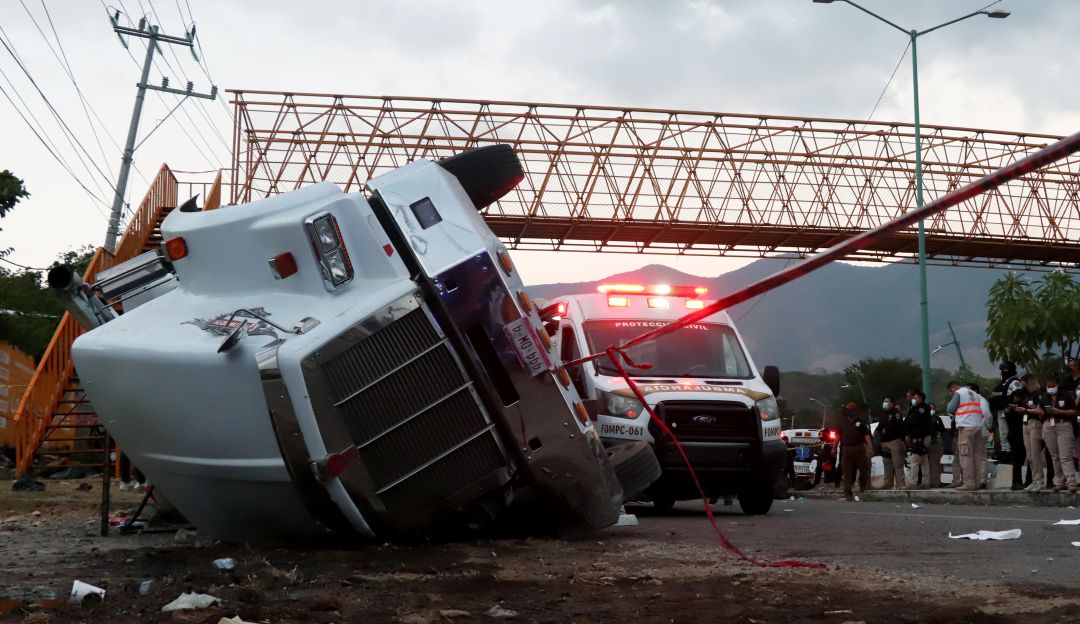 What is the PROBLEM, CHALLENGE or GOAL represented in this story?
The problem of the accident of the migrants from Guatemala, is that many people came in the trailer in a turn did not have the balance and bolco in the return being made that many people died others left with serious injuries and other very serious injuries, which they had to get to the hospital. In a total of 55 dead and 105 injured, they were 19 minors.
CHALLENGE :
From the moment they left their homes they began to have obstacles and one of them was to leave their family, but they did not care because they knew what their goal was on this journey, to give something better to their family. There are several risks along the way. Few are lucky enough to tell unrealistic anecdotes of what happened to them, but their journey through the American dream ended there. Many of them were parents, children, siblings with family.
Objective
They had only one goal and it was to have the American dream regardless of the risks. They knew that they could lose their lives on the road but they did not care about that, because they wanted to lift their family out of poverty. It is unfortunate how they died. You have to appreciate it. What does our family give us that is here in the United States because they prefer to take risks along the way to give us the best.
How can citizens ACT towards a SOLUTION or increase their AWARENESS?
https://sdgs.un.org/goals/goal10
In the first place, the government has to help the whole country to have better opportunities, better education, to gradually grow the country and not have to go out and risk your life.
It is important that the young people who are growing little by little have a better strategy in their countries and that the government helps them to have a better education, so that they do not leave their country and have better resources to help their families.
And be aware that adults and children suffer along the way, we must avoid that our children suffer serious injuries along the way.
How can citizens help migrants during the holiday season?
The citizens of Mexico can help the migrants from Guatemala with groceries by giving them clothes to dress where they can spend the night giving them medicine so that they do not suffer, and so they cannot get sick such as adults and children. Those from the United States can help by sending him groceries so that they always have to eat, toys for the children so that they don't get sad and forget what they suffered in that terrifying accident.
What is very important to understand about migrants today?
What we can understand about migrants today is that in their country there are not many resources that can help them, the government does not apply to give a better life to all of their country, the president seeing the deaths that they cause when they emigrate should of apply in your country to give them a better life so that they do not suffer from domestic resources, they can have a better job.
Vocabulary List:
Migrants:Leaving [a person] his place of residence to settle temporarily or permanently in another country or region.
Victims:Victim is someone who suffers an accident or something else, such as serious injury lessons.
Central America:Central America is a region of the Americas. It is bordered by Mexico to the north, Colombia to the south, the Caribbean Sea to the east, and the Pacific Ocean to the west. Central America consists of seven countries: Belize, Costa Rica, El Salvador, Guatemala, Honduras, Nicaragua, and Panama.
Chiapas:Chiapas is a southern Mexican state bordering Guatemala. Its mountainous highlands and dense rainforest are dotted with Mayan archaeological sites and Spanish colonial towns. In the colonial city of San Cristóbal de las Casas, the Templo y Ex-Convento Santo Domingo complex houses a baroque church and museum displaying regional artifacts. Surrounding it is a marketplace selling items such as colorful weavings.
Truck:Large and powerful motor vehicle, which is made up of a cabin in which the driver goes and a large box or tank and which is intended for the transport of heavy cargo by road.
Safety:Some people have security because sometimes they are threatened, in the stores there is security because there are times that the products are stolen.
https://www.bbc.com/mundo/noticias-america-latina-59614936
Leave a Comment