I'm not into politics, but…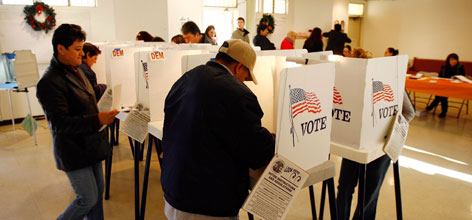 I am not interested in politics and government topics but… I definitely prefer certain candidates more than others. For example, I don't think Donald Trump should win at all. Donald Trump says whatever he wants and supports a mixed message based on a conservative American nationalism of the past.  He blames foreigners for our problems and thinks America can bully their way into world power.
https://www.washingtonpost.com/news/the-fix/wp/2016/03/18/how-race-and-ethnicity-predict-the-2016-presidential-primaries-visualized/
In the above Washington Post article it speaks about the demographics of voters.  The Democratic presidential contest is far less divided but there have been a number of defined splits between the two candidates. Hillary Clinton is supported more by older people and by women. Bernie Sanders is voted by younger people and men. But the most important split between the two has been race. In most states, the numbers of young or old voters and the numbers of men and women are pretty consistent. 13% of America's voters are black but the number of black voters in different regions varies widely.  This is also true of Hispanics who make up close to 17% of America's population of voters.
I am a young hispanic American male.  I am only now just making sense out of this election process and like many I am more certain who I don't want to be our President than who I do.  What do you think?  Who does your vote represent?