Protecting Human Rights in Hong Kong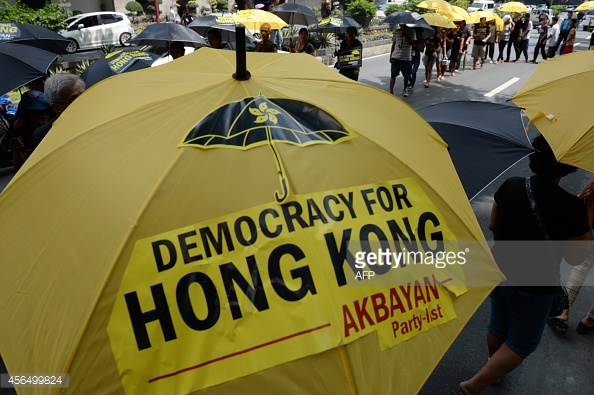 The Hong Kong government has been tougher on people's rights after Britain passed to China the power over this territory 20 years ago. The United States together with the UK government has tried to help reinforce the rights of people but this has failed because the Hong Kong government is based on the one country, two systems" policy. This allows it to have capitalist economic policies like the west and limits democracy like in China.  Under this policy  people have a self  government that does not take opinions of its people and acts in the way it wants no matter if they are limiting people's rights. 
After the abduction of some writers I took to the Umbrella Movement of 2014.
The umbrella movement started in 2014 when the freedom of the press and freedom of speech was being limited by the Chinese government in Hong Kong.  It is made up of students who value western ideas about democracy.
If the international community does not defend the rights and freedoms of Hong Kong's citizens, there is little hope that freedom and respect for human rights can take root elsewhere in China.

https://www.forbes.com/sites/oliviaenos/2017/03/04/human-rights-in-hong-kong-are-at-a-tipping-point/#11e3e0fd359e
"I look forward to reintroducing the Hong Kong Human Rights and Democracy Act in the coming days," Marco Rubio, co-chair of the bipartisan Congressional-Executive Commission on China, said in an email through a spokesman on Tuesday. "America must show leadership and support these values in our foreign policy."  will-hong-kongs-pro-democracy-camp-find-ally-trump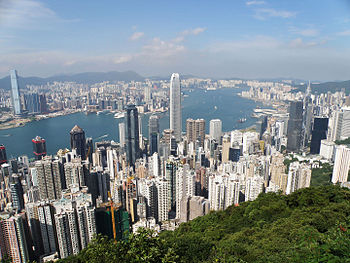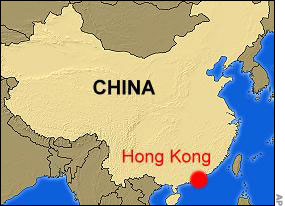 https://www.forbes.com/sites/oliviaenos/2017/03/04/human-rights-in-hong-kong-are-at-a-tipping-point/#11e3e0fd359e