Insight on Cruelty-Free Makeup Brands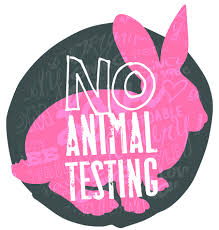 A lot of consumers like to purchase makeup that has full coverage, long-lasting, or certain makeup for different types of skin (dry, oily, acne, etx.). But what consumers don't often think about are to buy the makeup brands that are animal cruelty-free! Consumers often like to think that products that are natural, or for a certain cause, that they aren't the best makeup for full-coverage, long lasting, or whatever they're looking for. But what consumers don't know is that there are many cruelty-free makeup brands/products. Cruelty-free makeup brands/products aren't separately sold or priced differently. You can find cruelty-free makeup products in drugstores, online, and independent cosmetic stores like Ulta, Sephora, etc. You may even already be using cruelty-free brands without being aware of it because they're not hard to find.
The government has regulations for the safety of the consumers on many products. In this case, the food and drug administrator (FDA) evaluates and regulates cosmetics. But under the Food, Drug, and Cosmetics Acts, cosmetics don't need FDA's approval unless there are color additives found in the product. Inspections are held in the manufacturing facilities to oversee certain aspects of the production. Also, FDA teams up with U.S Customs and Border Control to look over and do their tests to determine whether or not the imported products are safe for the consumer. But overall, there are no laws that say the product HAS to be examined by the FDA, so there are more of consumer reviews, videos, blogs, etc. to keep awareness a compare/contrast on which products are preferably better and healthier than others. But overall, the FDA does not require animal testing but a lot of brands think its necessary to test on animals for the sake of consumers safety and health. Of course, there are alternatives to animal testing which include: computerized patient-drug databases and virtual drug trials, stem cell and genetic testing methods, in vitro (test tube) test methods and models based on human cell and tissue cultures, and more. But these methods are costly and complicated and when companies want to make profit, they'll use the easier way out like using animals to test their products when in reality, animals and their cells are not 100% like humans so they should be using alternative methods like the listed above.
https://www.fda.gov/aboutfda/transparency/basics/ucm262353.htm
Drugstores (Target, CVS, Walgreens, Walmart, etc.):
Annabelle, Ardell, Bonne Bell, Burt's Bees, e.l.f., EcoTools, Flower, Hard Candy, Milani, Mineral Fusion, NYX, Pacifica, Physicians Formula, Pixi, Sonia Kashuk, Wet'n'Wild
Sephora (French/U.S. cosmetic store):
Anastasia Beverly Hills, Hourglass, Too Faced, Tarte, Kat Von D, Stila (newly cruelty-free!), Josie Maran, Becca, Bite Beauty, Blinc, Urban Decay, NARS, BareMinerals, Buxom , Cover FX, Nudestix, Perfekt, RMS Beauty, Marc Jacobs Beauty, Beautyblender, Natasha Denona, Besame, Ciate, Milk Makeup, Ardency Inn
Read more at
http://www.crueltyfreekitty.com/cruelty-free-sephora-brands/#RKeKPolAcg1GaDvr.99