Invest in our planet daily; Earth Day 2k22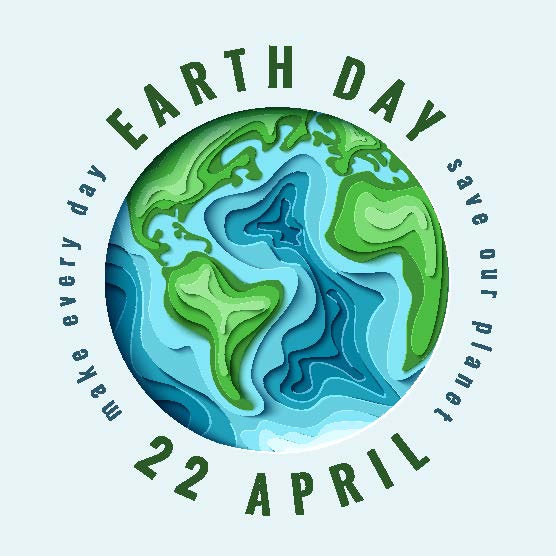 Earth Day occurs every year on April 22, As it marks the anniversary of the birth of such a movement from 1970. Wisconsin Senator Gaylord Nelson, founder of Earth Day. Nelson wanted the first Earth Day's activities to be created by the community, by individuals and not by organizers in Washington.
This April it is evident that our world goes from one crisis to the next and all of it can serve as either a distraction from the issue or it will help focus us on the essential issue of the environment.  From the migrant crisis to the the pandemic to war torn regions of Afghanistan and Ukraine, the environment Is both a victim and a key to solutions. The migrant crisis both contributes and is increased by problems in the environment. For example,the pandemic may have been trigged by irresponsible environmental attitudes and practices in China. Both wars  in Afghanistan and Ukraine were trigged by political and economic realities, and both were environmentally costly.
What is the president's plan for the 21st century? On President Biden's first day he continued on with his promise of rejoining the Paris treaty as well as launching a Whole-of-government process.President Joe Biden has called and said there would be fifty-per-cent reduction in greenhouse-gas emissions by 2030. 
https://abcnews.go.com/US/year-bidens-climate-record-mix-progress-inconsistency/story?id=82354202
Multiple crises are upon the country and world: A war is raging in Europe, the US inflation rate is soaring, and though COVID-19 cases are dropping, we're still feeling the effects of the pandemic. President Biden discussed all of those pressures during his first State of the Union speech Tuesday night, but notably absent was any serious discussion of the climate crisis.

"It was a missed opportunity," saidBrett Hartl, government affairs director at the nonprofitCenter for Biological Diversity.
Biden did mention climate change a couple of times, calling out plans to create jobs and update infrastructure to "withstand the devastating effects of the climate crisis and promote environmental justice," and later boasting that his American Rescue Plan lowered energy costs "by combating climate change." He also called to incentivize climate-friendly building, grid, and vehicle upgrades.

"Let's provide investments and tax credits to weatherize your homes and businesses to be energy efficient … double America's clean energy production in solar, wind, and so much more; lower the price of electric vehicles," he said.

Still, discussion of climate change accounted for less than one minute of the 62-minute-long speech. That surely had some climate activists invoking Biden's own words:c'mon, man.

The president has consistentlyreferred to climate change as an "existential threat" and an "urgent" matter, which it is. A landmark United Nations report released just one day before the State of the Union confirmed that.

"The scientific evidence is unequivocal: climate change is a threat to human well-being and the health of the planet," the report's authors concluded. "Any further delay in concerted global action will miss a brief and rapidly closing window to secure a liveable future."   – THE BOSTON GLOBE
How can we be a  SOLUTION?
Leave a Comment