Justice Has Been Served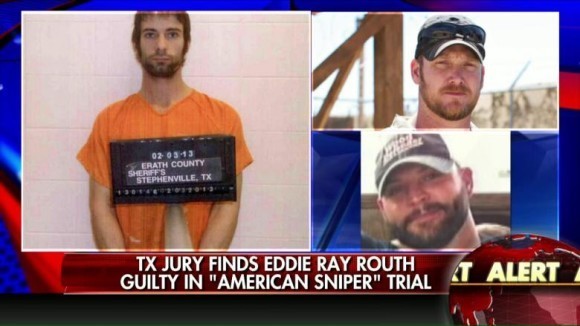 There was No dispute that Eddie Ray Routh shot and killed Chris Kyle and Chad Littlefield. The attorneys wanted to make his point across the jury that Eddie was not sane when he killed Kyle and Littlefield. "It took Texas jurors less than three hours to deliver their verdict: They weren't buying it."  The jury found Routh guilty of capital murder in the deaths of Kyle and Chad Littlefield. Judge Jason Cashon sentenced Routh, life in prison without the possibility of parole in the capital murder conviction.
"We've waited two years for God to get justice for us on behalf of our son and, as always, God has proved to be faithful," said Judy Littlefield, the victim's mother. "We're so thrilled that we have the verdict that we have tonight."
The case had three choice to decide if Eddie is guilty, not guilty or not guilty by reason of insanity. No one dispute that Eddie shot and killed those men. Eddie  defense attorneys said Routh was insane. Prosecutors dismissed that assertion outright.
"Ladies and gentleman, that is not insanity. That is just cold, calculated capital murder. He is guilty of capital murder. He is not in any way insane," said prosecutor Jane Starnes during closing arguments.
Routh knew the difference between right and wrong so he knew what he did was wrong. Starnes urged jurors to "follow the law," allowing it to guide them "to the true and correct verdict." Defense pointed to Routh's long history of mental illness. "He killed those men because he had a delusion. He believed in his mind that they were going to kill him," attorney J. Warren St. John said.
In my opinion Routh knew what was right and wrong because he wouldn't have fled to his sister's house and said he did something wrong. He deserved to get sentenced to life in prison without possibility with parole. What Routh did was totally wrong and Chris Kyle and Chad Littlefield did not deserve to be killed for the good they did. I know Routh will most likely get beat in prison for what he did and he will deserve that. I don't consider Routh as a veteran, I consider him a waste of space in America and a terrorist, I hope his rank and his medals he earned if he did gets stripped and that he not be considered as an American. Now justice in this case been served; Chris Kyle and Chad Littlefield and their family may rest. R.I.P. Chris Kyle and Chad Littlefield. Never Forgotten for what yall have done to support this country and our troops.
That's my opinion- what do you think?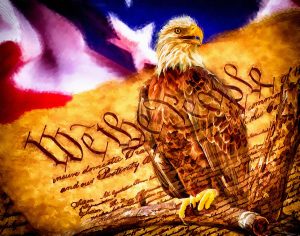 http://www.cnn.com/2015/02/24/us/american-sniper-chris-kyle-trial/index.html
http://www.foxnews.com/us/2015/02/25/jury-deliberations-begin-in-american-sniper-killing-trial/