King Kendrick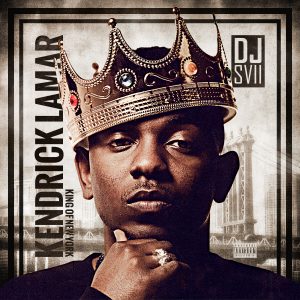 Kendrick Lamar, a very popular artist who is straight out of Compton, is ahead of his peers and time. More commonly known as King Kendrick, he has recently dropped an album called Untitled Un-mastered. The new album has 8 stellar tracks that are listed in numerical order instead of titles. In comparison to his last dropped album, To Pimp a Butterfly March 15, 2015  the tracks are less jazzy and stir controversy.
The first track off the new album 01, Kendrick, features Bilal, who starts the track off with an unsettling feeling. The track is similar to "These Walls", because of the use of moaning women and sexual content. The track then goes into a long monologue that references the apocalypse; there are many quotes on religion. Towards the end he can be quoted saying " Geez Louise, I thought you said I excel, I made To Pimp a for you . . .use my vocals to save mankind for you." Kendrick is talking to god about his last album, and how he was spreading a message to those needed to be saved.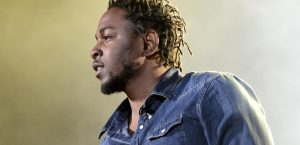 With the second track on Untitled Kendrick has a really catchy hook, " Get god on the phone, said it won't be long, I see jiggaboos I see Styrofoam, my hood going bray where did we go wrong." This is one of my most favorable parts of the album, because of the clarity. Kendrick's use of "jiggaboos" shows how he feels about black people when it's followed by, seeing Styrofoam. The average jiggaboo is more than content sipping from his double foam cup of limited joy.
The third track on Kendrick's album has a joyful up beat. The song calls upon racial stereotypes between, Asian, Black, White, and Indian with what their views are on success. Kendrick raps on Asian culture and religion providing commentary on eastern society. Asian culture advocates humility and respect; health and well-being has always been a top priority, with the likes of Eastern Medicine.
On track 7 of untitled Kendrick sings about head and how it is the future. Kendrick is juxtaposing two ideas here, describing a comparison between body and mind. Head is slang for oral sex. When the world is too much, sometimes your body needs some pleasure. Head could also mean "using your head," or knowledge. Pleasure to the mind and spirit can be attained through seeking knowledge.
I am grateful for Kendrick's contributions to my generation with his beautiful poetic words. He is an man who inspires me and millions to do better. On his own, Kendrick has revolutionized the rap game, and my mind.