Mall Shooting in Maryland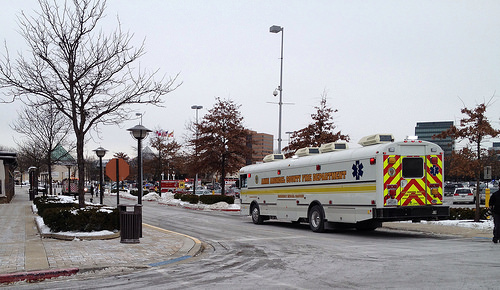 Darion Marcus Aguilar entered a shopping mall in Columbia, Maryland this week, and shot multiple people. The 19 year old killed 2 people with a shotgun, then turned the gun on himself and committed suicide. Witnesses say, he arrived at the mall in a taxi and entered the store Sears and opened fire on random targets. The Mossberg shotgun used by Aguilar, had been purchased in December legally. The events were described as "random" and "crazy". Howard County Police Chief Bill McMahon is still investigating a possible motive and has noted the victims had no relationship with the shooter. This shooting which also left five other people injured, ended a violent week filled with shootings or gun scares at a few different schools and malls all over the U.S.
http://www.cnn.com/2014/01/26/us/maryland-mall-shooting/index.html?hpt=us_c1
In my opinion, this event is yet another unfortunate example of how insecure public places are in America. Also I feel this ties into the whole gun control argument because the shooter legally purchased the gun he used in the shooting. Overall this is a wake up call for everyone.  It makes us all think, "Are we really safe?"
The Government must continue taking actions in order to ensure all of our safety especially in public places such as malls or schools.