Man shot by ex-cop over text message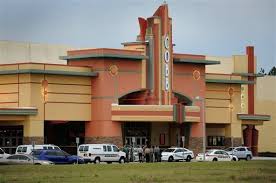 Chad Oulson, a 47 year old man was shot dead inside of a movie theater in Wesley Chapel, Florida. The victim and suspect were both inside the movie "Lone Survivor". The incident started when the victim sent a text message to his daughter which upset another man who was inside the movie. The man, Curtis Reeves, a retired police officer, apparently went seeking a theater employee to complain about the texting. Witnesses say that when he returned he was not accompanied by a staff member or a manager, he came back into the theater alone. An argument broke out and food was thrown all over the theater, Curtis Reeves then began to open fire on the victim and the victim's wife. Chad Oulson was shot fatally and his wife was struck on her hand as she tried to block a bullet. Curtis Reeves the  71-year-old retired police officer was arrested at the scene and will appear in court today.
http://www.cnn.com/2014/01/14/justice/florida-movie-theater-shooting/index.html?hpt=hp_t1
It is very hard to understand how anyone can just bring a gun into a movie theater. Thus showing how little the movie theater does for security. No searches or metal detectors! I think anytime a person gets killed it is very wrong, but for it to take place in public in a movie theater is just terrible. Furthermore, the shooter was a retired police officer which definitely raises concerns. Just the thought that a man who spent his life making sure the law was carried out and serving justice, can shoot a man in cold blood over something so little is just really bad.