Manchester Bombing Investigation

On May 23, 2017, there was a "terrorist attack" at a talented young pop singer's concert (Ariana Grande). The explosion killed a total of 22, including an eight year old girl, and injured dozens of others who were mainly children. The law enforcement in the U.K. continues it's investigation Wednesday. England, Prime Minister Theresa May announced that the U.K. would be in danger of another terrorist attack. The one's responsible were soon found and arrested, except for Salman Abedi, 22, who died in the attack. The police are investigating to figure out if there was anyone else who could have been of an assistant to the attack. British officials arrested Abedi's brother and four other people. Another arrest was made, arresting another brother and Abedi's father in Tripoli in Libya.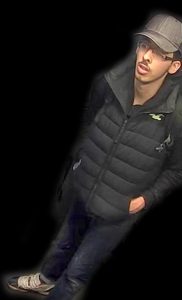 About 1,000 U.K. troops were deployed to the streets of Manchester to help keep the city and country safe from any attacks. British police officials have claimed that Salman was not working alone. They stated that he had a sophisticated bomb which he detonated around the end of Ariana's concert. The threat level in the U.K. Was raised to critical because there may be more individuals in the attack besides Salman Abedi. So more troops are sent out to key locations in London. The threat level forces U.K. To shut down certain public buildings and have more armed soldiers and police patrolling around for fear of another attack.
It is believed by police officials that there is a 'network' at work here that may possibly be connected to Salman Abedi. Authorities continue to investigate any assistants of Abedi and are carrying raids throughout Manchester after the idea of multiple others in on this attack or future attacks. Abedi's father is being held by U.K. Officials and when questioned about his interactions with his son and his sons action, Ramadan (Abedi's father) denied allegations of knowing about the Manchester bombing. Five people are arrested right now and being held in custody. The first suspect was arrested in Chorlton, Manchester where a 23 year old man, believed to be Abedi's older brother Ismail. Ismail Abedi still remains in custody.
http://www.npr.org/sections/thetwo-way/2017/05/23/529742798/pm-raises-threat-level-to-critical-in-u-k-says-attack-may-be-imminent
http://www.npr.org/sections/thetwo-way/2017/05/24/529870551/what-we-know-about-the-suspect-in-the-manchester-arena-bombing
http://www.npr.org/sections/thetwo-way/2017/05/24/529809052/manchester-police-arrest-3-men-in-connection-to-arena-bombing
View Comments (1)