Mental Health During The Pandemic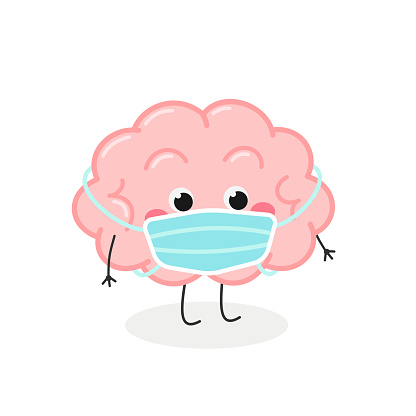 The COVID-19 pandemic has brought many changes to how we live our life, and with it uncertainty, altered daily routines, Financial pressures and social isolation.
Personally, I was worried about getting sick, how long the pandemic will last and what the future will bring. The information overload, rumors and misinformation made me feel out of control and made it unclear on what to do.  During the pandemic, I experienced stress,anxiety,fear,sadness and loneliness, and I know many may relate to this.
Surveys show a major increase in the number of adults who report symptoms of stress,anxiety and depression during the pandemic. Some have increased use of alcohol and drugs, thinking that can help them cope with their fears about the pandemic. In reality, using substances can worsen anxiety and depression.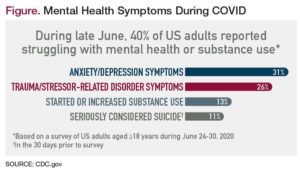 Link: Covid 19 and Addiction
Mental Health Legislation
One sticking point to this legislation is that coverage can vary based on the state you are living in. According to the National Alliance on Mental Illness, there are certain types of mental health laws, and each state is different.
WASHINGTON, D.C. (WHSV) — Senator Tim Kaine and some of his colleagues have introduced the COVID-19 Mental Health Research Act, which will study the impact of the COVID-19 pandemic on the mental health of Americans.
According to a press release from Senator Kaine's office, the legislation follows recent reports that U.S. cases of depression and anxiety have significantly increased during the pandemic.
And a new bill has been by introduced by Representative for Ohio's 13th congressional district,Democrat Tim Ryan  to establish the Corona virus Mental Health and addiction assistance network, and for other purposes.
#1 For more information on proposed bills in Congress :
gov.track.us
#2 To read about Senator Tim Kaine's bipartisan effort to increase research funding : kaine.senate.gov
Getting Treatment for Mental Health Conditions
If you are thinking about treatment for a mental health problem, take time to talk to your insurance company about your coverage. Once you know what your plan benefits are, you can take the next step in finding a treatment facility that is right for you. Even without insurance, there are mental health recourses provided by county government contact.
https://www.nami.org/Press-Media/In-The-News/2020/How-to-get-free-mental-health-help-during-the-coronavirus-pandemic?feed=In-the-news
https://www.samhsa.gov/find-help/national-helpline
https://www.hhs.gov/coronavirus/mental-health-and-coping/index.html#resources
https://www.fcps.edu/return-school/mental-health-resources
Try these tips for supporting a friend or family member • Call the Crisis Link Hotline at 703-527-4077 or text them at 703-997-5444 • Chat online with a specialist at CrisisChat.org or ImAlive.org • Go to the nearest emergency room at your local hospital • Call 911
Leave a Comment