Mountain View Chief Photographer Wins Freedom Award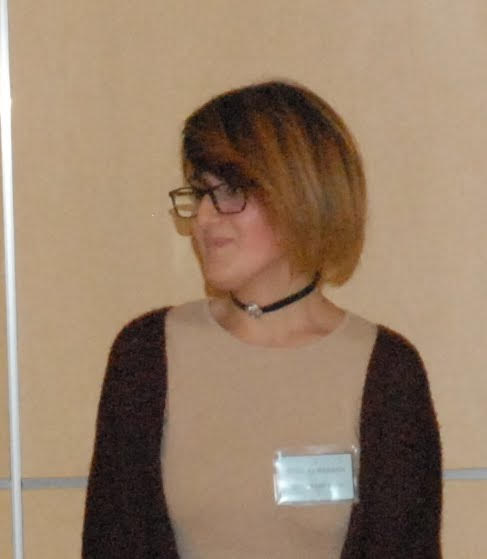 Senior Roza Al Barznji was selected by Mountain View High School to receive a 2017 Student Peace Award of Fairfax County.  For 15 years this organization has honored high school students who have promoted peace or worked to remove the causes of violence such as injustice, discrimination, and poverty.  The 22 recipients, consisting of both individuals and groups, were honored at a public reception on March 12.
As a member of a Kurdish community from Iraq and Iran currently living in the US, Roza dedicates herself to bringing understanding of her often misunderstood heritage. Roza has used her skills as a photographer to present her classmates with images depicting the Kurdish culture, religion, and government. Social Studies Teacher Mike Hardy summarizes, "As her teacher I am excited about the learning we are doing together and the message that Roza brings to all of us to create peace through cultural awareness and understanding."
Now 21 years of age, Roza came to the US three years ago as a refugee from Northern Iraq. Her knowledge of English was little more than the ability to recite the alphabet. As Roza's skills in English progressed, she published seven stories that describe her personal journey as a Kurdish American, the plight of the Syrian people, the refugees in our communities, the value of mentoring in a school community, and the lost voices of the third party voters in the 2016 US election. She also created a documentary on American Thanksgiving traditions after she interviewed three generations of a family. Her writings can be viewed at https://mtviewmirror.com/author/roza-al-barznji/.
Using the international reach of her school's online newspaper, the Mountain View Mirror, Roza's peacemaking has grown with technology. She makes internet connections with Kurdish artists, musicians, and fellow students in Kurdistan to create a cultural bridge of awareness between the Kurds and the Mountain View Community. http://www.reston-connection.com/news/2017/mar/16/committed-peacemaking/