Music can connect people and cultures.
What does music do to our brain?
Some people think that stimulates them, some people says that makes them to focus and concentrate and some people says for fun and to learn or to stay awake.
Based on some scientific research (See link in the question above) music can stimulate the brain when some tasks requires a lot of critical thinking, also can stimulate and change the mood and motivates you to do more challenging things.
When it comes to learn another language the brain assimilates the words that you are trying to learn and it doesn't matter if you have a good or bad ear you are learning a new way to communicate with others and improves pronunciation instead of learning from a book. If you are doing it for the sake of learning just do it.
What about culture?
Music can connect people and culture by sharing a feeling that we want to share with everybody because it is a way to communicate to the world and a way to express our feelings with other people it is like a poetic language for all of us.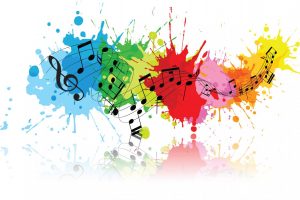 What about government?
In my opinion governments of other nations should use music as a peaceful method to resolve conflicts around the world and to increase human understanding to make a better world.
This shows the harmony of nature. Also a nostalgic feeling to people.